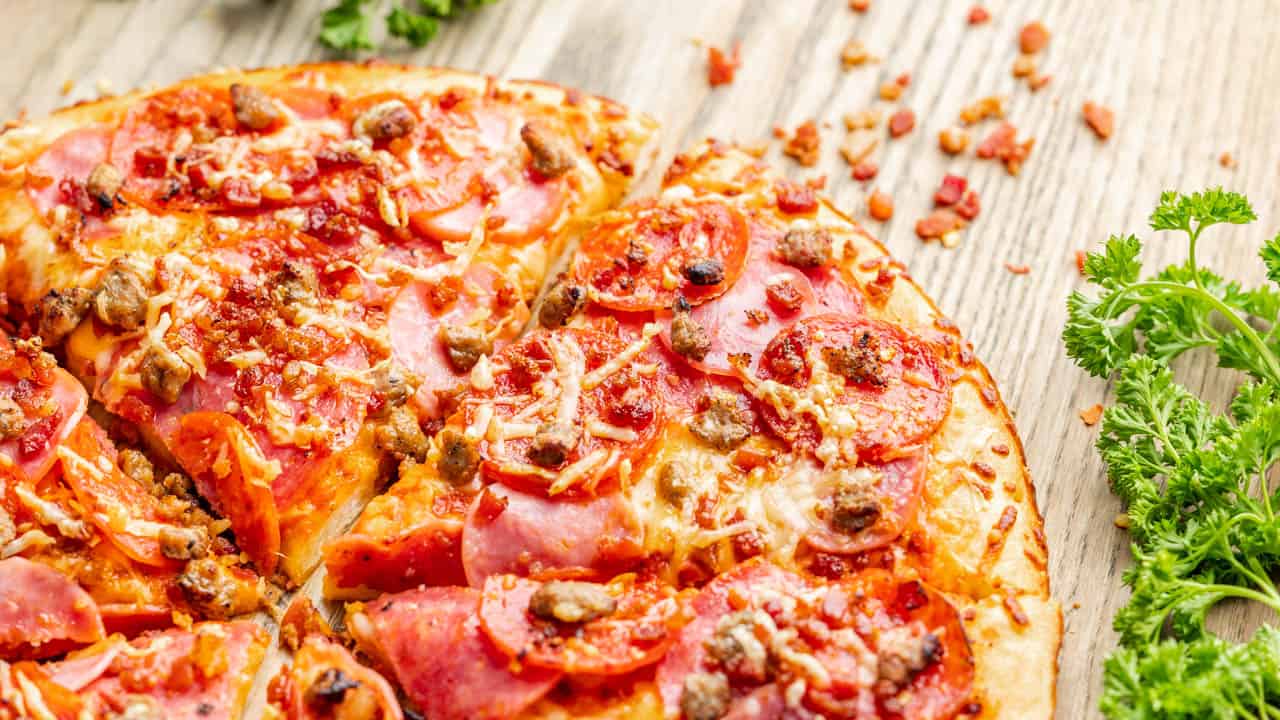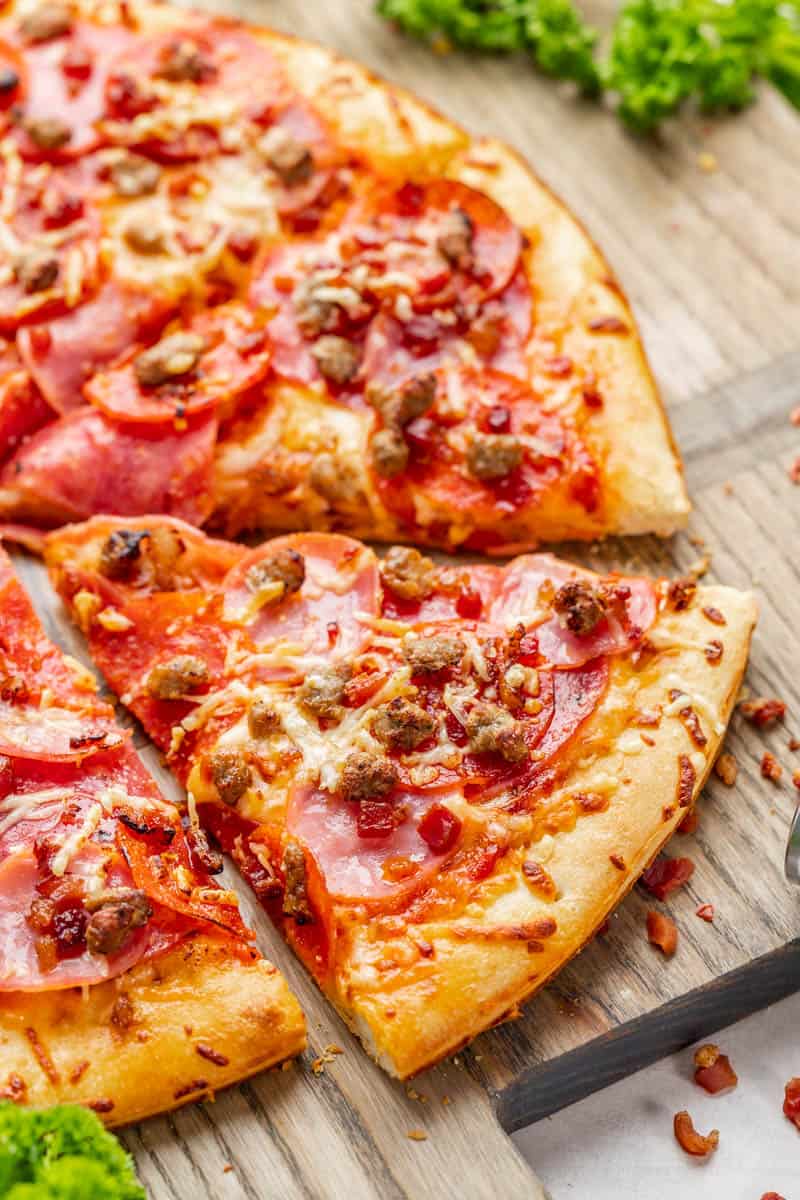 Revel in the indulgent flavors of meat lover's pizza. From the first bite, you'll appreciate the medley of meats atop gooey, melted cheese. A homemade feast awaits you!
Creating a mouthwatering meat lover's pizza is an adventure for the senses. From kneading the dough to layering on your favorite meats, each step brings you closer to a delectable homemade pie. Imagine the combination of delicious pepperoni, salami, sausage, bacon, and ham meeting the irresistible ooze of melted mozzarella and a tangy pizza sauce. Top it off with a sprinkle of parmesan cheese, and you've got a pizza that hits all the right notes.
Frequently Asked Questions
Can I use different meats for this pizza?
Yes, feel free to customize the toppings according to your preference. Chicken, ground beef, or even prosciutto can be delicious substitutes.
Do I have to use a pizza stone?
No, a baking sheet can work as well, but a pizza stone provides a crispier crust.
Substitutions
Swap the pizza dough for a gluten-free version if needed.
If you don't have pizza sauce on hand, a simple tomato sauce, or even a white sauce, can do the trick.
For a dairy-free option, use a plant-based cheese alternative.
Troubleshooting
Problem: My pizza dough is too sticky. Solution: Gradually add more flour, a tablespoon at a time, until the dough becomes less sticky and easier to work with.
Problem: My pizza is too soggy. Solution: You may have overloaded your pizza with toppings. Try using less next time and ensure your oven is preheated properly before baking.
Tips for the Perfect Pizza
Preheat the oven and pizza stone (if using) for a crispy crust.
Roll your dough evenly to prevent any thin spots that could tear.
To prevent sogginess, don't overload your pizza with too many toppings.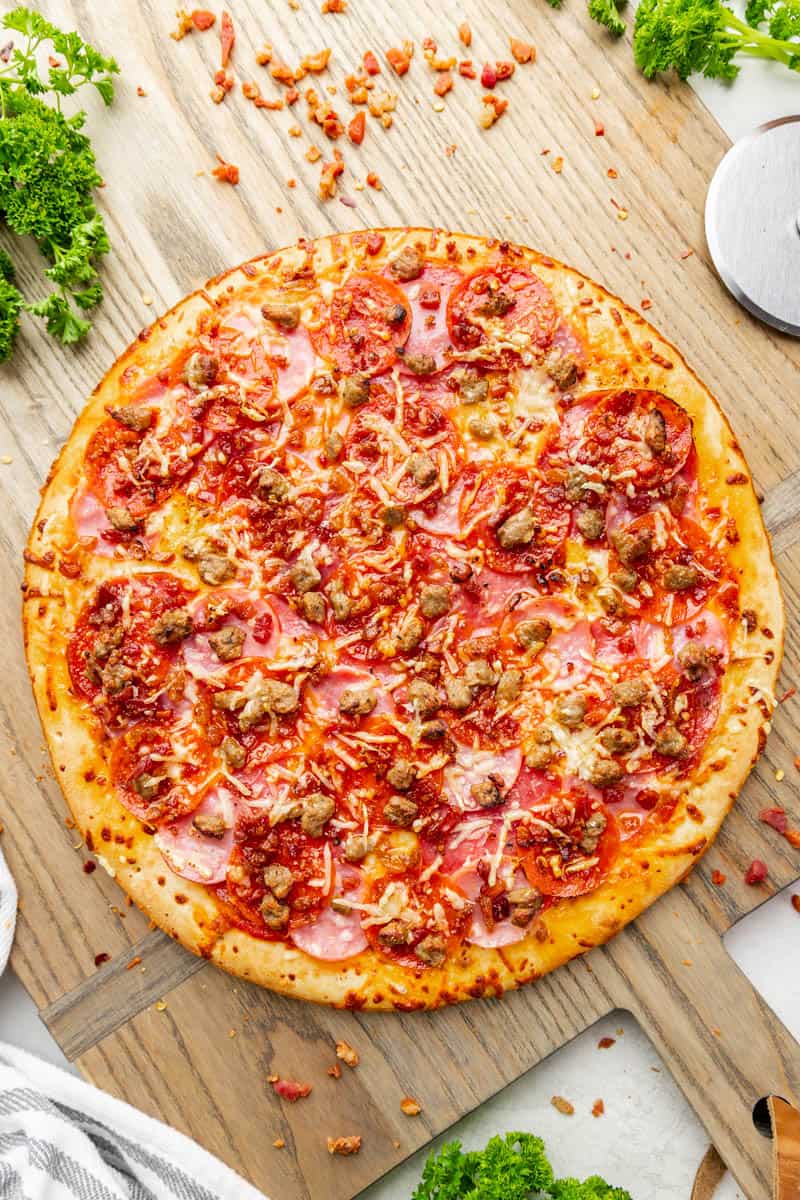 Storage & Reheating Instructions
Store any leftover pizza in an airtight container in the refrigerator for up to 5 days. For reheating, place the slices in a preheated oven at 375 degrees Fahrenheit for 10 minutes or until hot. To freeze, place individual slices in freezer-safe bags. Reheat frozen pizza in the oven at 375 degrees until hot, usually 15-20 minutes.
More Pizza!