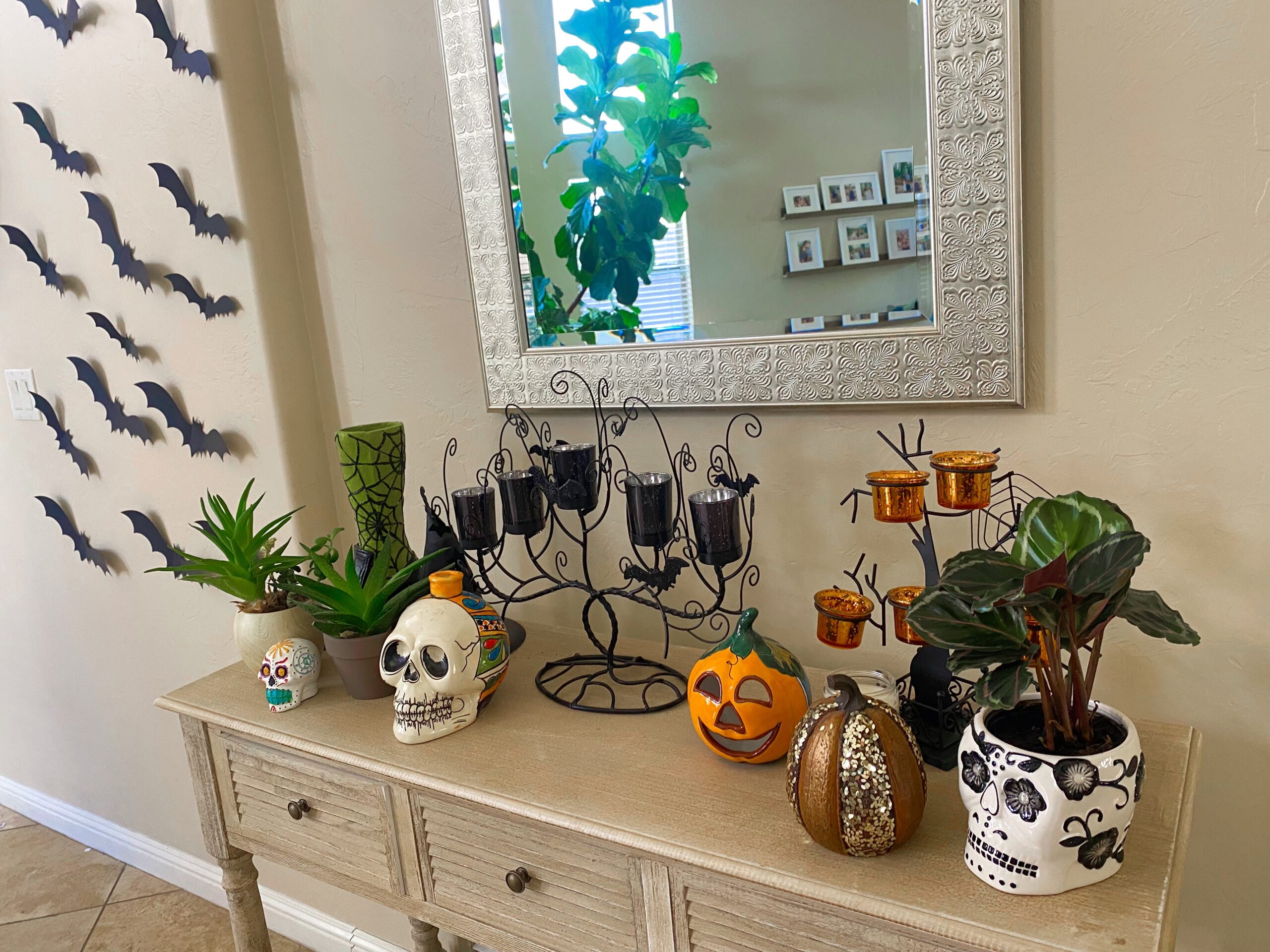 Hi hi! Happy Friday! The weekend is heeeeere. What are you up to this weekend? Liv has a dance camp, I'm subbing a Zumba class (Latin Cardio since I'm no longer certified but talk about a blast from the past), teaching barre, and we're meeting up with friends for dinner. I hope you have a lovely weekend, too!
It's time for the weekly Friday Faves party. This is where I share some of my favorite finds from the week and around the web. I always love to hear about your faves, too, so please shout out something you're loving in the comments section below.
(I don't go wild with Halloween decor but I love these little touches around the house! Our giant Jack is definitely the most exciting thing we added to the collection.)
Friday Faves 10.6
Read, watch, listen:
Liv and I watched Dumplin' on Netflix the other night and loved it. I've seen it previously but have been introducing her to new movies. Some of the ones we've watched together and have been hits (with strategic fast forwarding when necessary lol): Titanic, 13 Going on 30, Mamma Mia, Sweet Home Alabama, Miss Congeniality, Devil Wears Prada… let me know if we should add any to the list!
How to reduce inflammation and even get it to build muscle.
How a barbell got me to confront the harsh voice inside my head.
Check out this week's podcast episode here!!
Fashion + beauty:
This gorgeous Tanaor bracelet that was a gift from the company. The entire Bible is nano-printed onto a chip, that's implemented on all of their designs. It's so unique and would make a lovely Christmas gift!
Beautycounter holiday is out! ! SO excited for the holiday collection.
If you're looking to get your shopping done early, here are some faves:
Mini Beyond Gloss Vault; split these up for stocking stuffers or gift toppers
Good scents hand cream trio. I stock up on these during the holidays for dry hands! Keep one in my purse, one in the car, one at home, one for a friend, etc.
Lip jellies! Huge hit for kids and tweens.
Triple quench body butter set. I always stock up on these each year, too.
Guess what?! We have clean fragrances now, too. I got to try samples of these about a month ago and they're both light and fresh. Miles Away is warm and lovely, while Sun Spill is bright and beachy.
Currently, you'll get free shipping if you order more than two sets and you can use the code CLEANFORALL20 for 20% off your first Beautycounter order!
This Anthro dress:
It's from Nuuly, which I still have mixed feelings about. I think I like Rent the Runway Unlimited more, but I was feeling blah about their collection. Rest in peace, Trunk Club. Even though it wasn't a rental option, I always found so many things I loved this way and it made the process so easy. I'm determined to find a great substitute.
Fitness + good eats:
I have to give this cookbook another shoutout. We've tried a handful of recipes and they've all been SO good; bursting with flavor and easy to make. Highly recommend if you love Mediterranean food. She has lots of recipes on her website, too!
FINALLY a store-bought salad dressing with awesome, simple ingredients.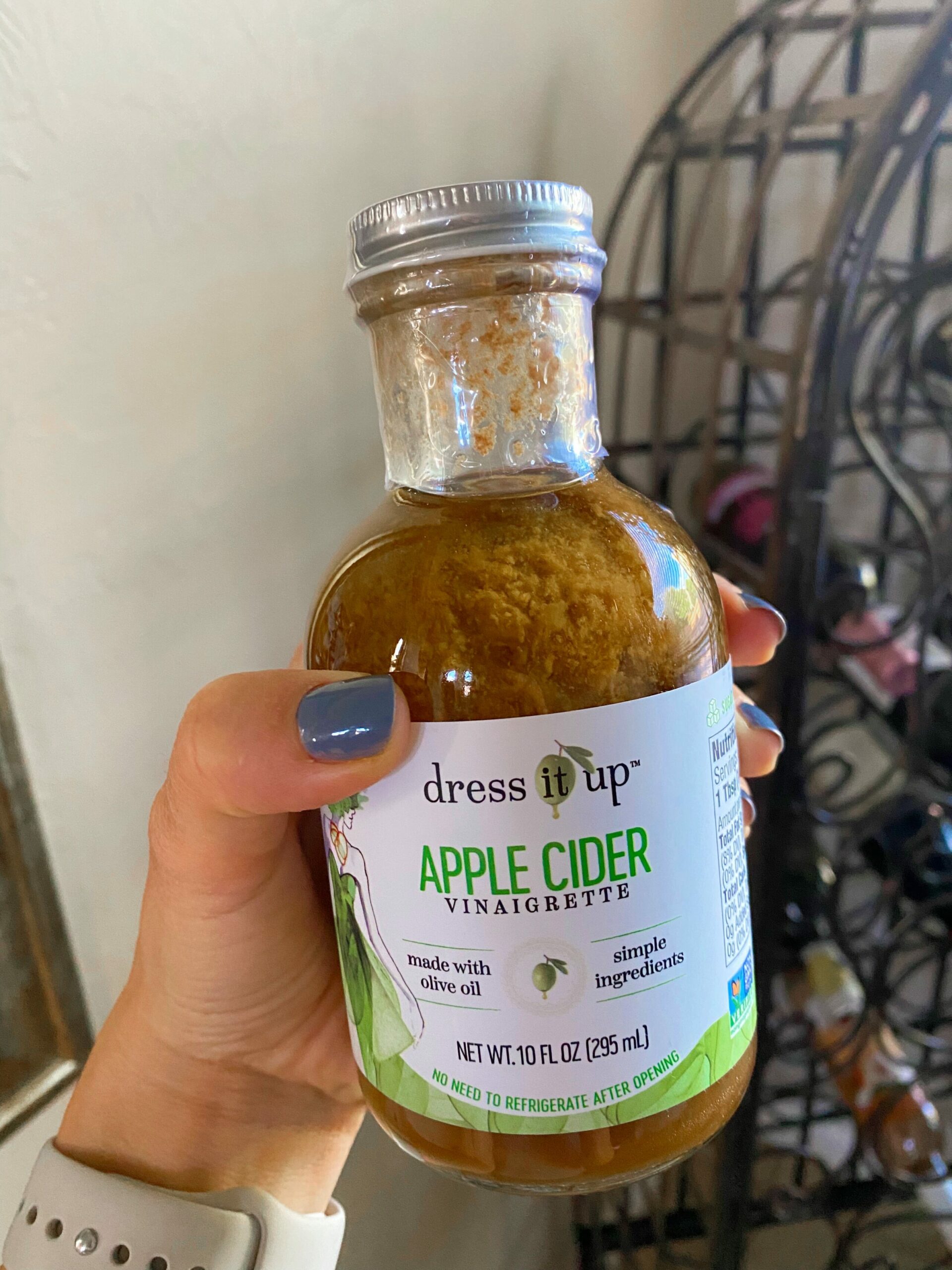 If you make anything pumpkin-y this month, make these!! My favorite forever and ever.
Happy Friday, friends!
xo
Gina