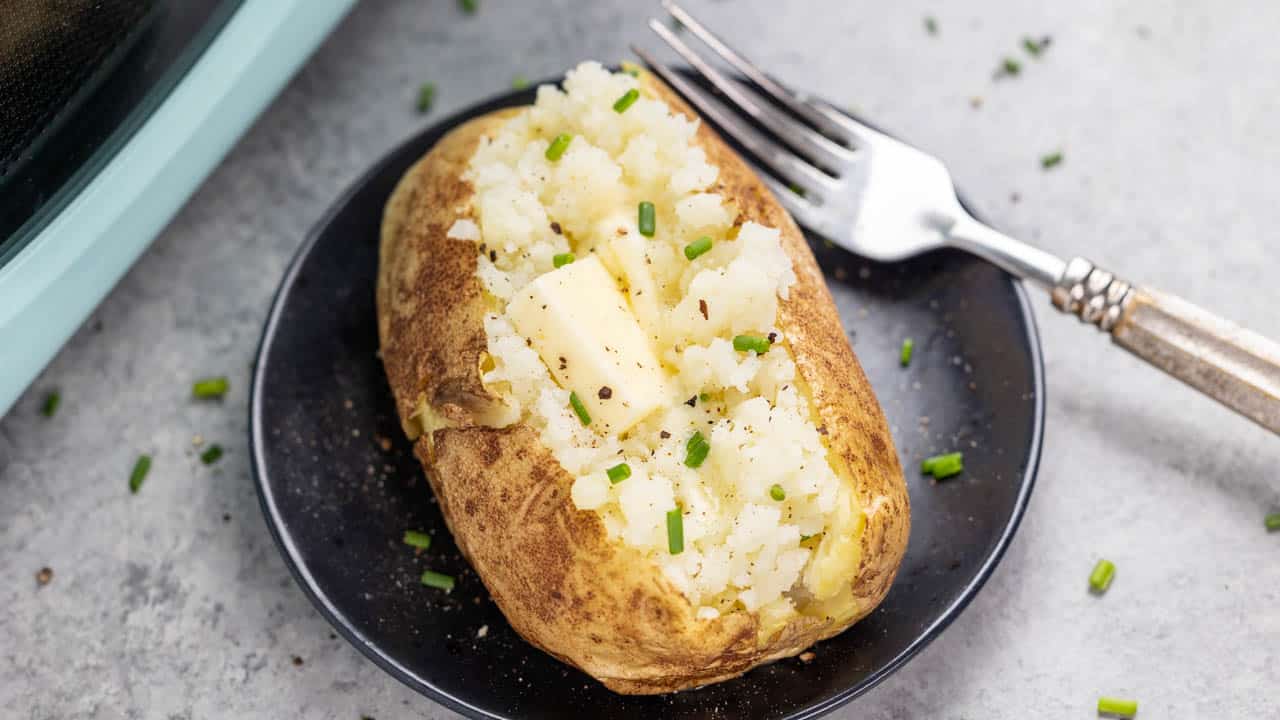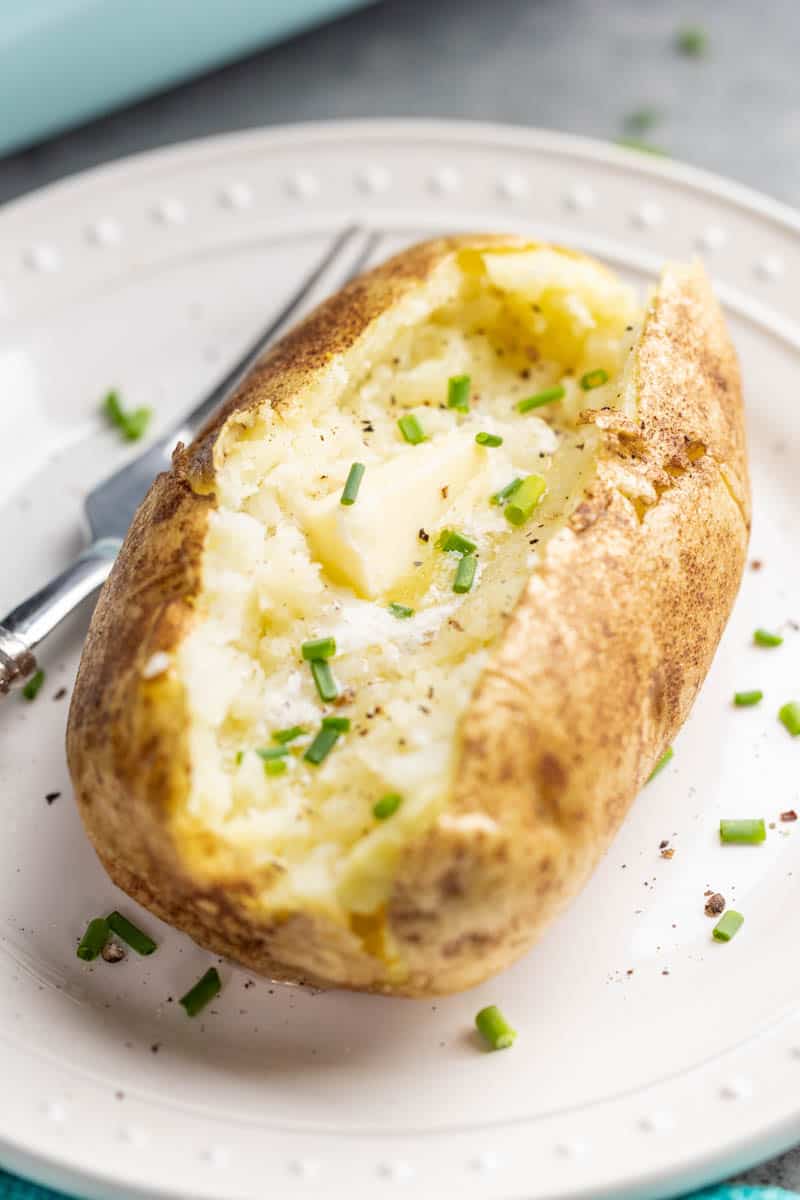 Discover the ease of cooking a classic comfort dish in minutes – introducing the microwaved baked potato!
Microwaved baked potatoes are the answer to today's busy lifestyle, delivering that comfort food satisfaction in a fraction of the time. While traditionally baked potatoes take an hour or more in an oven, this method gives you a perfectly tender spud in about 15 minutes. Beyond convenience, it's about bringing that classic taste to your table without the wait.
Frequently Asked Questions
Can I use any potato variety?
Yes, but Russet potatoes are typically recommended due to their starchy consistency.
Why poke holes in the potato?
This prevents the potato from bursting in the microwave due to steam build-up.
How can I make this dish vegan?
For those following a vegan diet, consider using plant-based butter and sour cream alternatives.
Substitutions
Olive oil: Can be replaced with melted butter or vegetable oil for the outer rub.
Sour cream: Greek yogurt, crème fraîche, or plant-based sour cream alternatives can be used.
Chives: Green onions or fresh parsley can provide a similar touch of green.
Topping & Filling Ideas
Topping options include:
Cheese
Broccoli
Sautéed mushrooms
Sautéed peppers
Crispy fried onions
Jalapeño slices.
You can even transform this into a main dish with chili or nacho cheese sauce!
Tips From the Chef
For consistent cooking, choose potatoes of similar size.
Rotate the potatoes halfway to ensure even cooking.
Keep an eye on smaller potatoes as they might need less time, and vice-versa for larger ones.
If making multiple potatoes, don't overcrowd the microwave. Work in batches if cooking more than two.
Trouble with Texture? If your potato ends up too dry, consider reducing the microwave time in future attempts. If it's too mushy, it might be overcooked or it could be the type of potato used.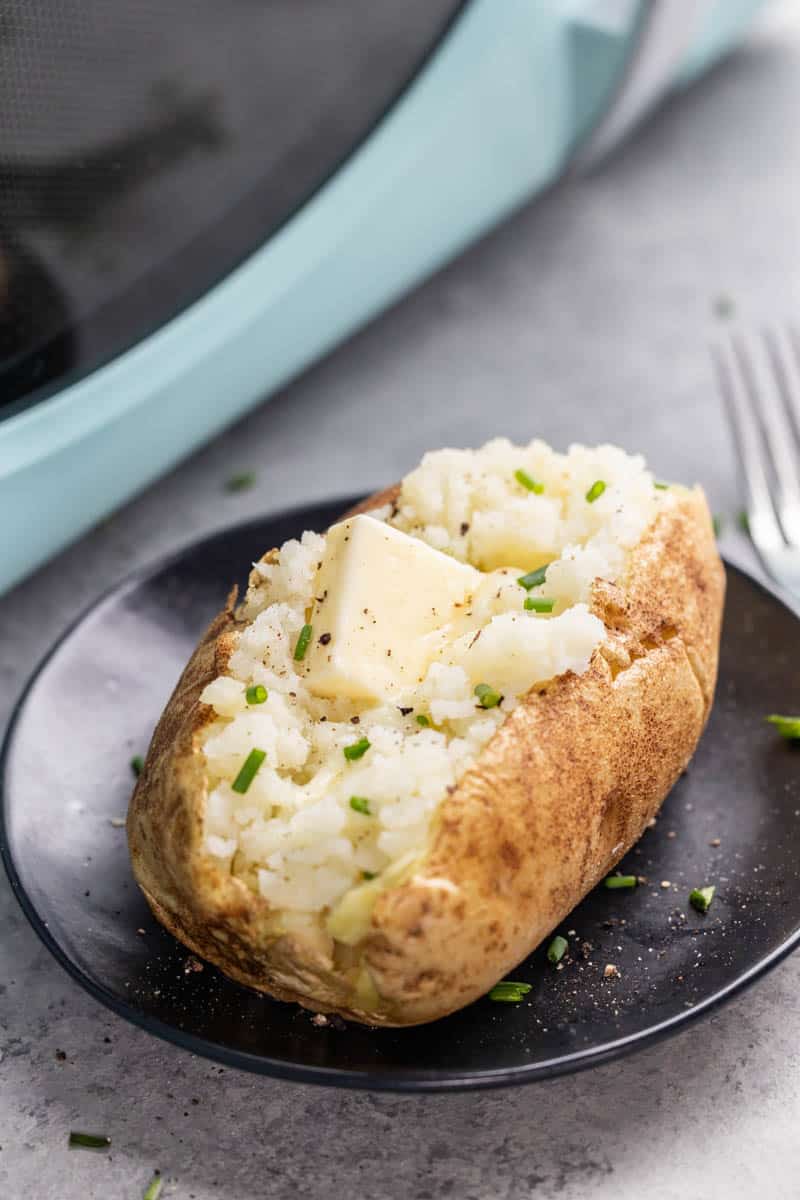 Storage & Reheating Instructions
Leftover baked potatoes can be stored in the refrigerator for up to 5 days. When ready to eat, reheat in the microwave for 2-3 minutes. For longer storage, place them in a freezer-safe bag and freeze for up to 1 month. When you're ready to enjoy, thaw in the refrigerator overnight and reheat. Remember, the texture will change the longer it has been frozen.
Eat Your Spuds!