Ah, July Fourth. A day when fireworks light up the sky and cholesterol levels skyrocket at the table. The One–a man of great style with a bottomless pit for a stomach–and I love to entertain (and eat) on Independence Day.
Every year, he hauls out the stars-and-stripe napkins, the red and blue Fiesta plates, and our equally colorful glasses and tablecloth.
While he's out there on the patio primping patriotically, I'm inside doing my best Betsy Ross-cum-Martha Washington making the meal. Being a baker first and foremost, I always start with dessert. I confess I've never made a strawberry-blueberry flag cake. There's nothing wrong with it, but I like to zero in on a singular flavor and amplify the hell out of it.
Like the strawberry icebox cake, which I swear–I SWEAR–you'll become addicted to after one bite. Or the super-luxe blueberry custard pie–made all the better if you can get your hands on Maine blueberries. Or the red wine (*hic*) cherry cheesecake bars. (Oh, that Philly Brand Cream Cheese never had it so good.)
To my fellow Americans, I wish you all a happy, tasty, and meaningful July Fourth.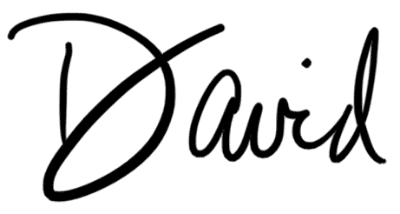 Red, White, and Blue Tart
This red, white, and blue tart is an easy dessert made with a graham cracker crust, cheesecake filling, and a berry topping. It's a perfect 4th of July dessert.
Easy Strawberry Icebox Cake
Thin layers of strawberry puree, homemade whipped cream, and vanilla wafers make this easy no-bake icebox cake a classic that you'll want to make all summer long.
This was a huge hit at my house. Even my daughter-in-law, who never takes seconds of dessert, asked for seconds.

It was so easy to make, too. And I love that you can make it way ahead of time and throw it in the fridge until serving time. Thanks for this recipe!

amy
Fresh Cherry Tart with Cream Cheese Filling
At first glance, the addition of citrus may seem unusual, but the added lemon or lime in the crust pairs beautifully with the almond and fresh cherry flavors.
Pavlova with Fresh Berries
Australia's favorite dessert was named after ballerina Anna Pavlova by a chef who wanted to create something "as light and ethereal as the dancer herself." He achieved it with this meringue crust topped with whipped cream and an assortment of fresh berries.
This pavlova is one of the easiest, prettiest, and most delicious desserts I have ever made! I've also done them in individual sizes.

peggasus
Red Wine Cherry Cheesecake Bars
These red wine cherry cheesecake bars are made with a graham cracker crust, cheesecake filling, and boozy cherry swirl. Sorta like your fave diner dessert but with a little sass and sophistication tossed in for good measure. You're welcome.
Blueberry Custard Pie
This easy blueberry custard pie combines a creamy, custardy filling with ripe, juicy blueberries. The sweet filling is baked in a pie crust and you can even swap in a store-bought one if you'd like.
Coconut Popsicles
These coconut popsicles are homemade with coconut milk, sugar, and vanilla bean. Easy. Creamy. Healthy. Dairy-free. Vegan. And no artificial anything. Just unadulterated loveliness. Here's how to make them.
Oh my goodness! My new favorite dessert! It is so creamy, and coconutty. Will totally make again.

Avery
Blueberry Mascarpone Tart
This blueberry mascarpone tart from Donna Hay screams sunshine. A sweet pastry crust is filled with sweetened lemony mascarpone cheese and topped with fresh blueberries.
Summer Dessert FAQs
How many desserts should I serve at my fourth of july party?
It depends on how many people you're serving, of course. A good rule of thumb is one dessert for every 5 to 6 guests.
can you suggest some desserts that can be made in advance?
Definitely! Frozen desserts, such as an icebox cake or a strawberry ice cream pie are a great choice for making in advance since they need time to freeze and can be stashed in the freezer for several days before serving.
what's the best way to store desserts?
Cooked pies, crisps, and cobblers can usually be stored at room temperature for up to 3 days. If your home is very warm, consider keeping the desserts in the refrigerator to avoid spoil them.
Desserts made with cream or other dairy should be stored, covered, in the refrigerator for up to 4 days.
Frozen desserts should always be stored in the freezer until just before serving.
What are your favorite patriotic desserts to serve on July 4th, or at your summer cookout? Are you a fan of sweet summer fruit pies and tarts, or do you prefer icy frozen treats? Let me know in a comment below.
To make the cherry clafouti, preheat the oven to 400° F (204°C). Generously butter a 9-inch cast-iron skillet or a 9-inch baking dish.
Add the vanilla, eggs, sugar, milk, kirsch if using, and salt to a blender and blend just a few seconds until combined. Then add the flour and process until smooth, about 1 minute.

Pour the batter into the buttered skillet. Scatter the cherries over the batter. Bake until a golden brown crust forms on top and a skewer inserted in the center comes out clean, about 30 minutes. Dust with confectioners' sugar, if you like.
Check out the full recipe post for our testers' reviews, more info, and tips on making this sweet summer cherry clafouti.
Serving: 1 portionCalories: 205 kcalCarbohydrates: 29 gProtein: 8 gFat: 6 gSaturated Fat: 2 gPolyunsaturated Fat: 1 gMonounsaturated Fat: 2 gTrans Fat: 1 gCholesterol: 145 mgSodium: 70 mgPotassium: 238 mgFiber: 1 gSugar: 18 gVitamin A: 352 IUVitamin C: 4 mgCalcium: 76 mgIron: 1 mg
Nutrition information is automatically calculated, so should only be used as an approximation.
All rights reserved.