Sweet, tart, herby, refreshing, with a titch of antioxidant. This Prosecco cocktail recipe has this tester's choice designation. It's a bubbly review.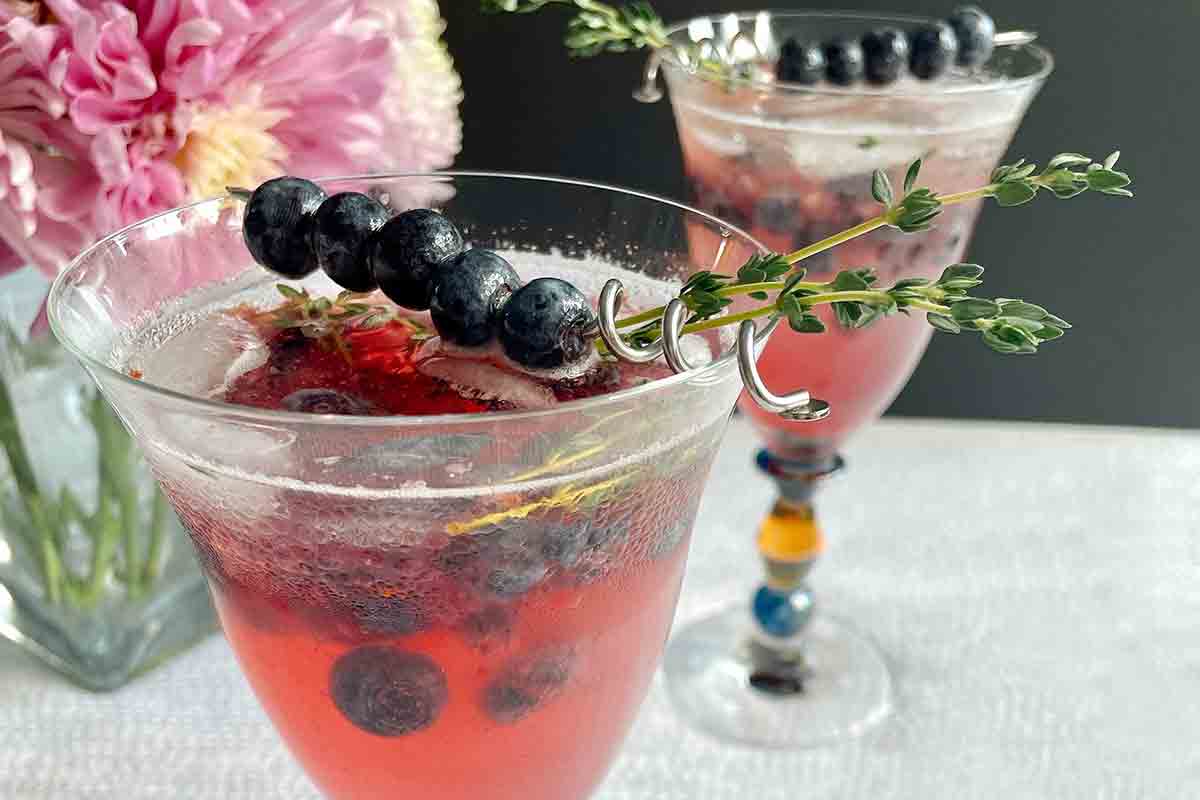 I do have two things to say. First, make at least one cup of the simple syrup. You will want more, and you will want to share. Secondly, pour the tonic gingerly lest your drink "bubbleth" over and you lose some of your precious "elixir". If you add the ingredients in the order listed, the muddled blueberries may be somewhat contained on the bottom of your tumbler. A straw may come in handy for sieving out the "debris".
My guest tester's feedback was that this was a summer drink. Nonetheless, this qualification didn't prevent them from sipping the entire cocktail on a cool winter evening.
Since I couldn't find elderflower tonic water, I used plain. Now I'm excited to try this with the elderflower tonic water and add "floral" to my list of compliments. Cheers!