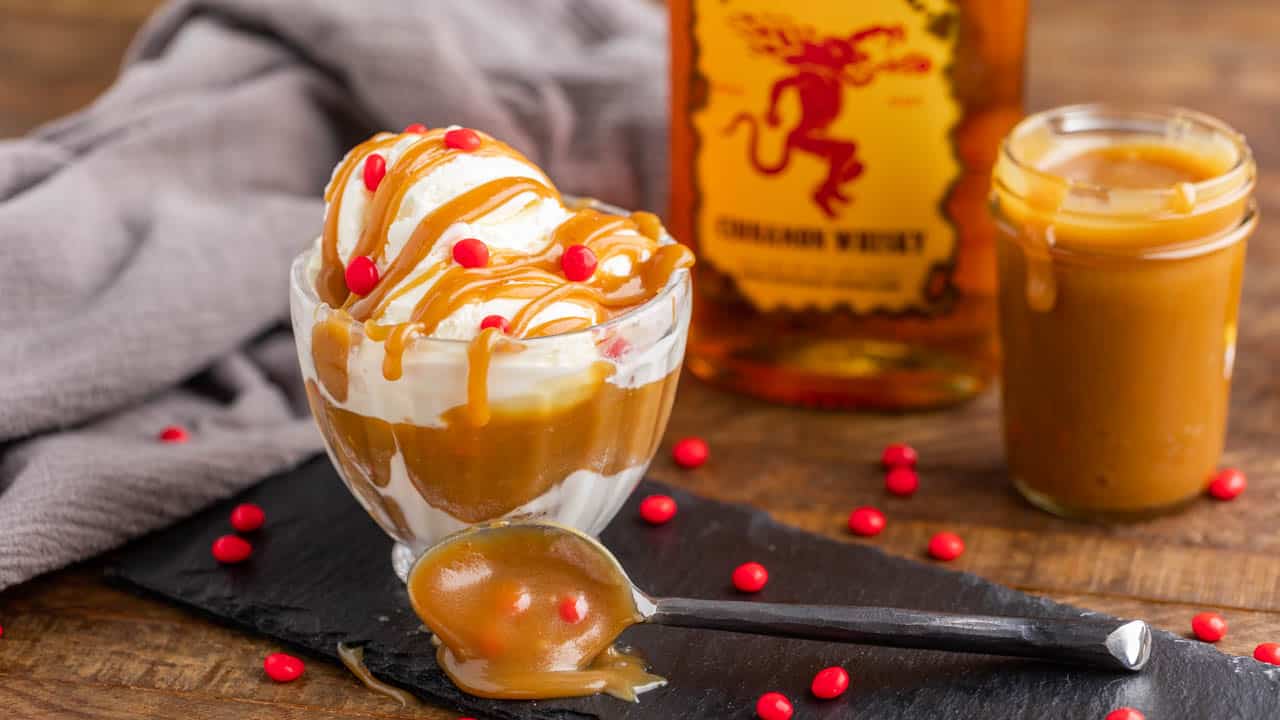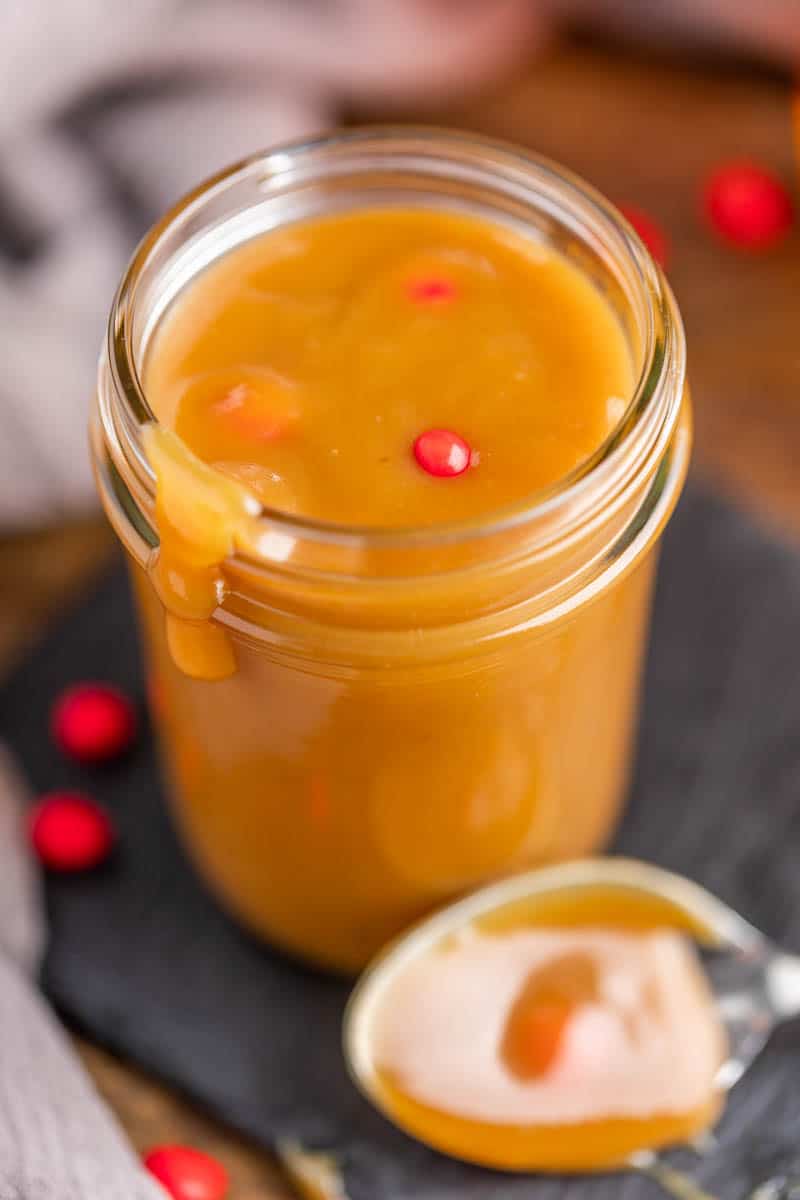 Calling all caramel lovers: experience the perfect blend of sweet, creamy, and spicy with the delicious fireball cinnamon caramel sauce.
Take a moment to appreciate the rich and creamy texture, the underlying hint of cinnamon, and that touch of whiskey kick – welcome to the delightful universe of fireball cinnamon caramel sauce. A treat that promises to leave a lasting impression, this sauce is our favorite indulgence.
Frequently Asked Questions
Can I use another type of whiskey?
Yes, but fireball whiskey gives it the unique cinnamon kick. If using another whiskey, consider adding cinnamon extract for flavor.
Does all of the alcohol cook out of the caramel?
While some of the alcohol from the whiskey may cook off, a good portion remains in the final product. However, given that the whiskey is just one component among several ingredients, the overall alcohol content in any serving of the sauce is minimal. So, while you'll still get that delightful whiskey flavor, it's present in a very controlled and modest quantity in the larger context of the sauce.
If you would rather make this non-alcoholic, you can omit the whiskey. Consider adding a little more cinnamon extract or the recommended red hot candies for that extra zing.
Is this sauce spicy?
The sauce has a mild cinnamon kick but isn't overly spicy. Adjust to your preference with red hot candies.
Common Mistakes & Solutions
Mistake: Sauce turns out too thick.

Solution: Add a tad bit more corn syrup or a splash of milk while reheating.

Mistake: The sauce isn't spicy enough.

Solution: Add crushed red hot candies or a touch more cinnamon extract for that desired kick.

Mistake: Alcohol flavor is overpowering.

Solution: Next time, consider reducing the whiskey amount or increasing the other ingredients proportionately.
Serving Suggestions
Fireball cinnamon caramel sauce is incredibly versatile. It pairs beautifully with apple slices, making it a fantastic treat for a fun dessert night. Consider making apple nachos by layering thin apple slices, drizzling this sauce, and sprinkling some nuts or chocolate chips. The sauce is also a splendid accompaniment to ice cream, pancakes, and waffles. Whether it's a birthday celebration or a cozy weekend brunch, this sauce can enhance the occasion.
Tips From the Chef
Consistent stirring prevents the sauce from sticking and burning.
Use a thermometer to ensure the sauce reaches the right temperature.
For a deeper cinnamon flavor, consider adding cinnamon extract but use it sparingly.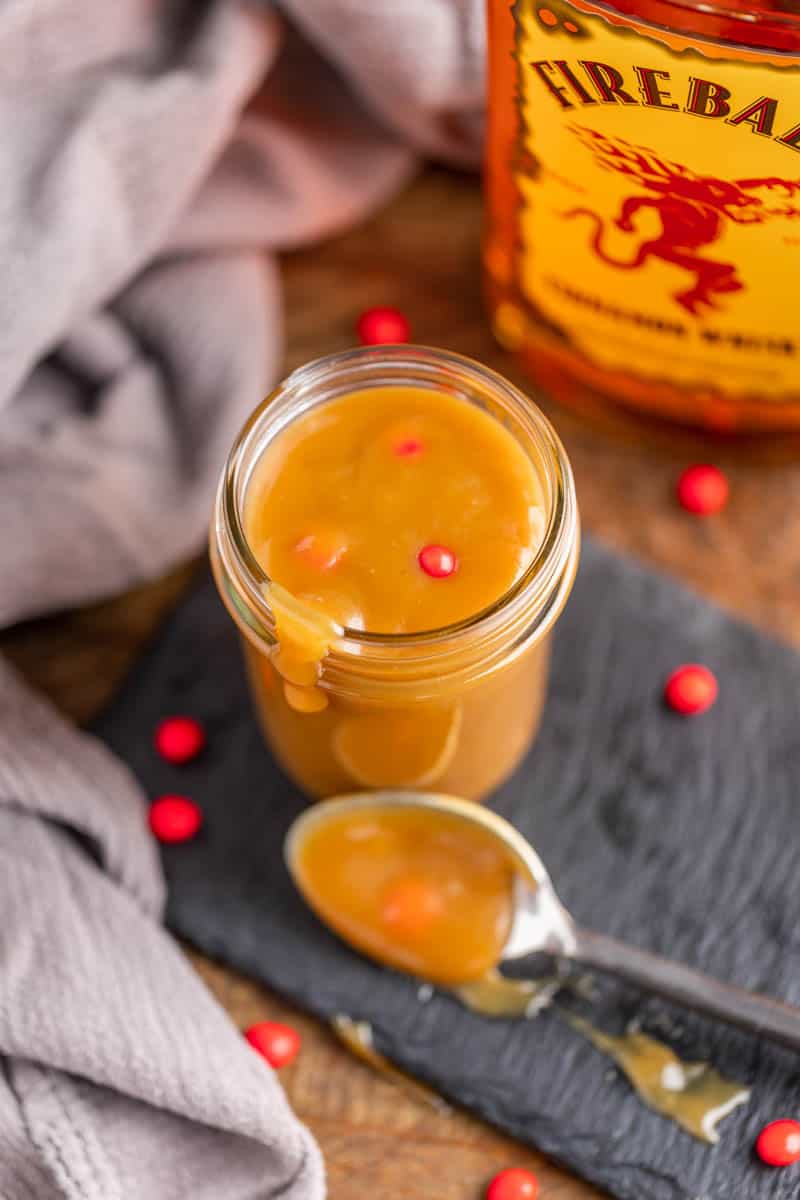 Storage & Reheating Instructions
Store the sauce in an airtight container in the refrigerator for up to a month. When ready to use, gently reheat it in a saucepan over low heat until it's smooth and pourable.
We do not recommend freezing caramel sauce, as it does not freeze well and will granulate.
Drizzle It On…