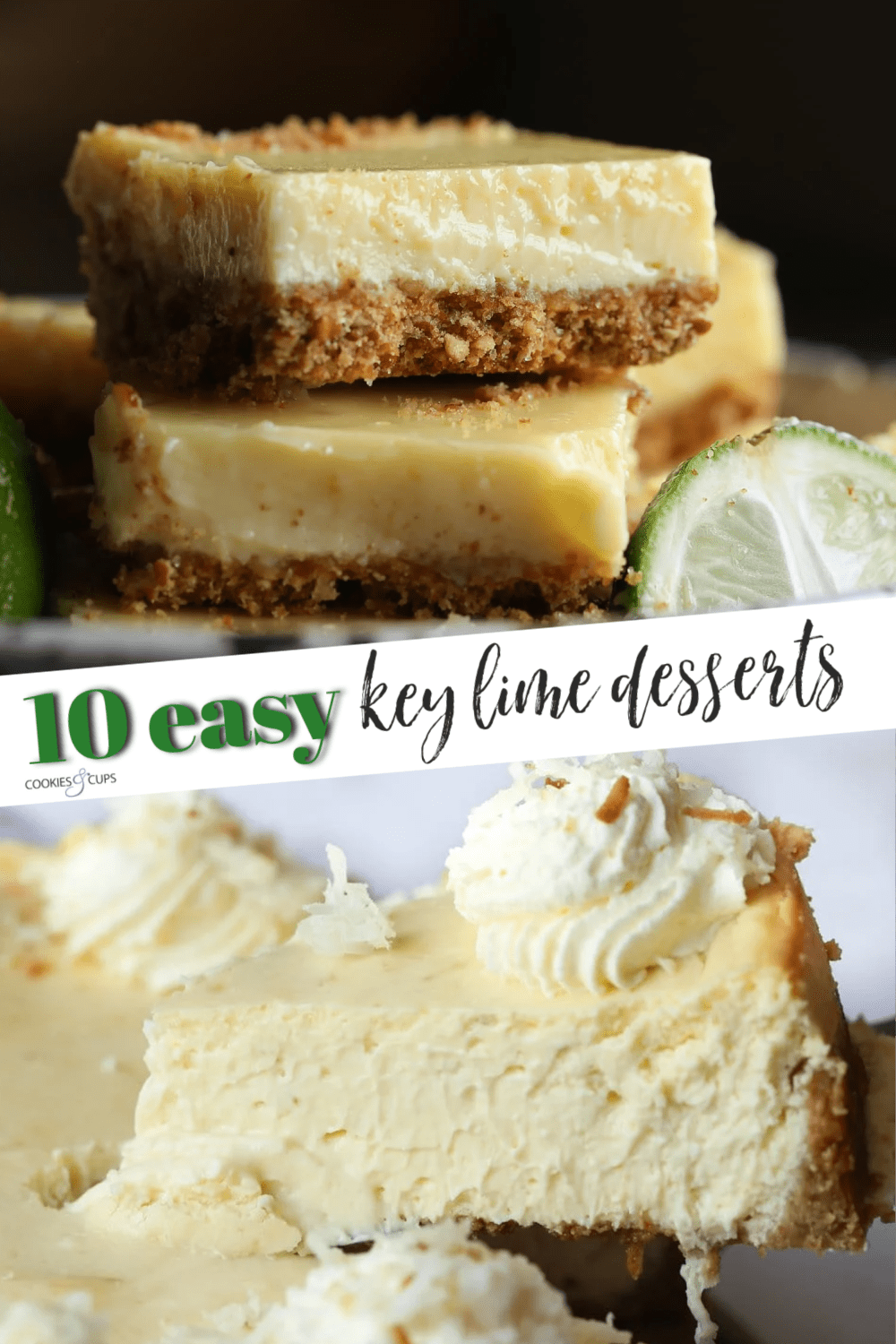 By: Shelly Posted: May 10, 2023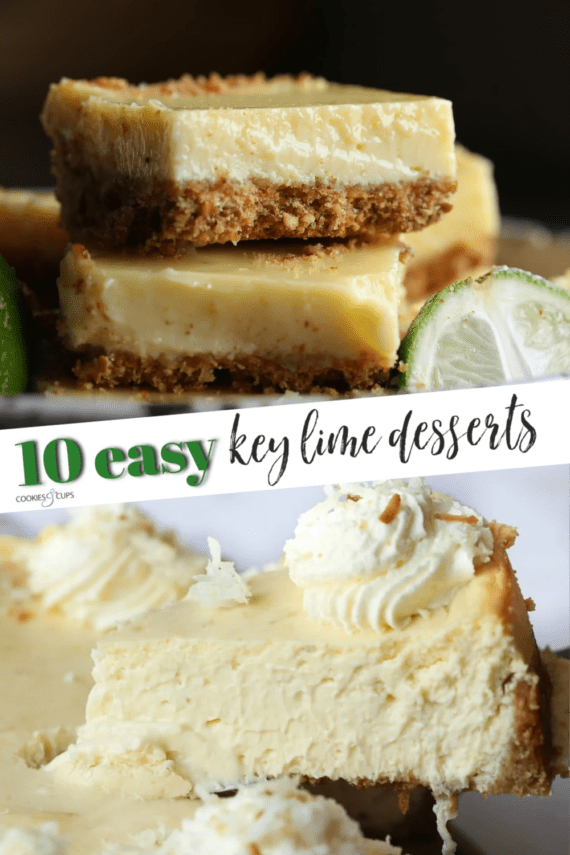 Obsessed with key limes? I'm sharing 10 Easy Key Lime Recipes that you can make as soon as your favorite citrus hits the shelves this season! From key lime pie-inspired bars to cheesecakes, homemade fudge, and more delicious treats.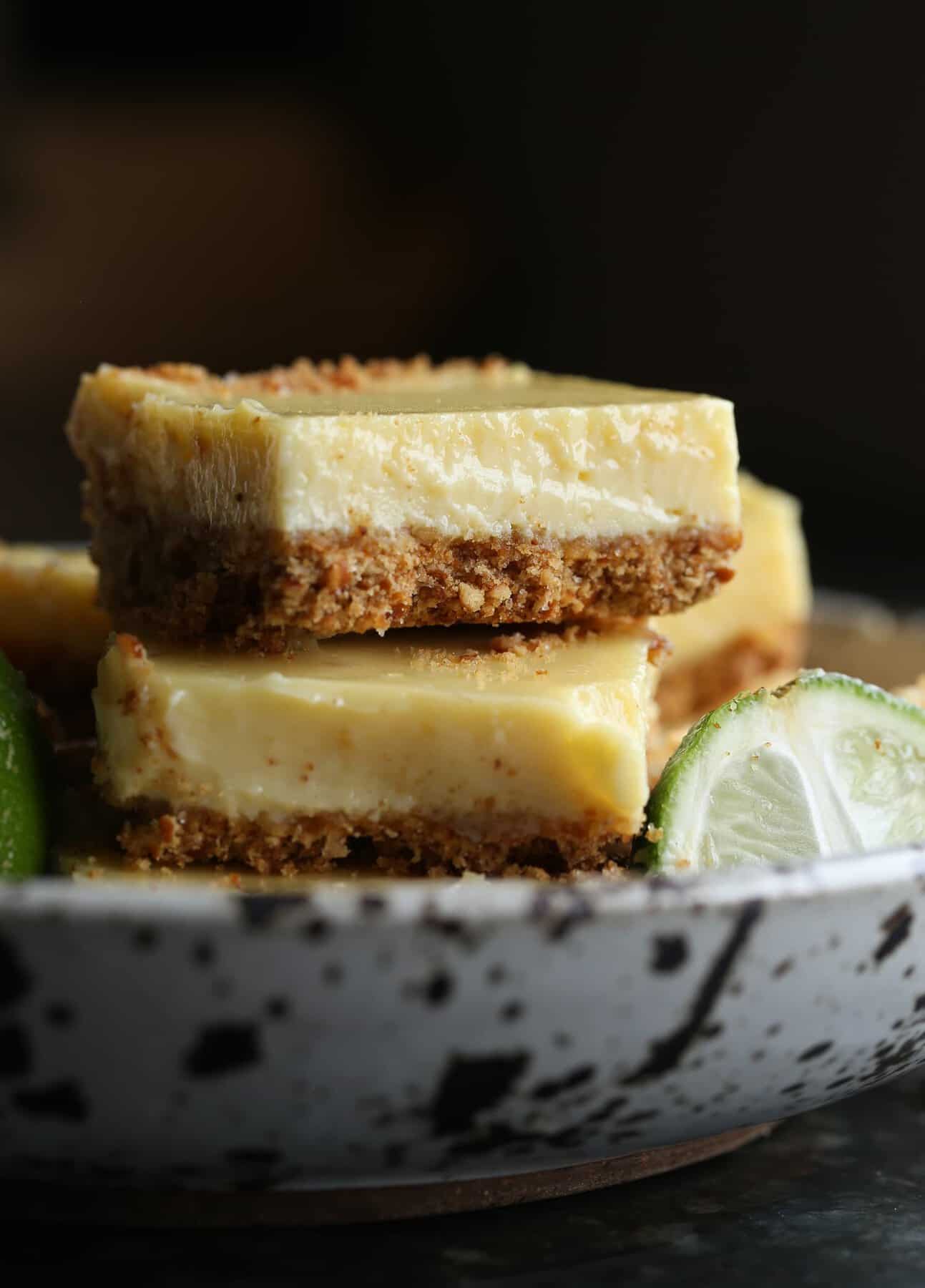 Bright and Zesty Key Lime Recipes
It's safe to say, I'm mildly obsessed with key limes (and citrus desserts in general). These sweet-tart little balls of delicious citrus are one of my favorite ingredients. When summer rolls around, you best believe that I'm raiding my local farmer's markets for a bounty of fresh key limes. There are so many ways to use them in all sorts of recipes, in baking, and beyond. Below, I'm sharing everything you want to know about key limes. Plus, I've included 10 of my favorite key lime recipes to inspire your own obsession.
Limes vs. Key Limes
So, what's the difference between a lime and a key lime? Key limes are native to Southeast Asia. The main difference between regular limes and key limes is their size and color. Key limes are usually smaller (about the size of a ping-pong ball) and more yellow than Persian limes, which are the common type you'll find in stores.
If you slice a key lime in half, you'll also notice that it has a thinner skin and more seeds, and the juice is more tart and aromatic than regular limes. The key lime gets its name from where it's grown Stateside, in the Florida Keys.
What Can I Use Key Limes For?
Key lime is a great ingredient to use in marinades, drinks like limeade and iced tea, as a garnish, and in tons of recipes because of its fresh, citrusy scent and unique, acidic flavor. You can zest the rind and/or squeeze the juice over fish and seafood, or use it to brighten up stir-fries and curries. Of course, it's also a key ingredient (pun intended?) in desserts like key lime pie.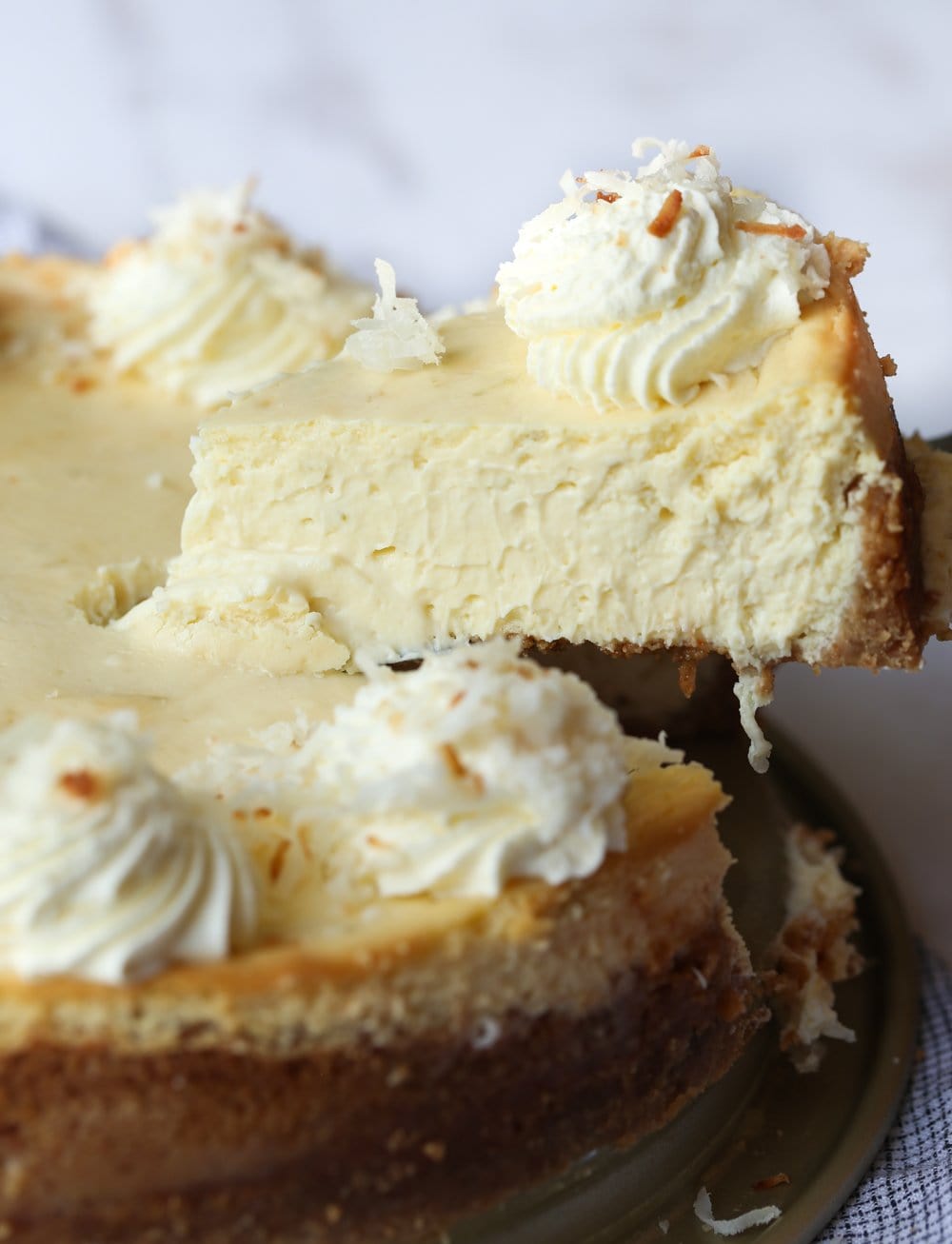 Where Can I Find Key Limes?
Depending on where you live, it can be tricky to find fresh key limes in grocery stores. Key limes are harvested in Florida and California from June through September, and they have a short shelf life. If you live in an area with key limes, snatch those babies up as soon as they hit the aisle! Otherwise, ask around at local farmer's markets, or try online sellers. Yes, we live in an age when fresh key limes can be ordered on websites like Amazon. What a time to be alive!
How to Tell When a Key Lime Is Ripe
Key limes are usually picked when they're still green, and they get more yellow as they ripen. To pick out the best key limes, look for the ripe ones. Ripe key limes are yellowish-green in color, and they'll feel a bit heavy and firm to touch (not hard, though). Avoid limes that feel rough and dry.
Can I Use Regular Limes Instead?
Yes. If you're struggling to find key limes in your area, you can use regular Persian limes instead of key limes in most recipes. The flavor will be slightly different, but they'll absolutely work in a pinch.
The Best Way to Store Key Limes
As mentioned, key limes don't stay fresh for long. For this reason, it's best to use them right away. Otherwise, store key limes in a plastic bag in the crisper drawer of your fridge for up to 2 weeks.
10 Best Key Lime Recipes to Try
If you have your hands on some fresh key limes, you're going to want to give these treats a try.
Pretzel Crusted Key Lime Bars
The combination of flavors and textures in these easy key lime bars is next level. Smooth, sweet, and zesty key lime filling paired with a crunchy, salty crushed pretzel crust makes for the most irresistible dessert bar recipe.
Key Lime Cheesecake
If you love the flavor of key lime pie, wait until you have it in a cheesecake! This key lime cheesecake is uber-rich and creamy with a hint of tartness from the limes, set in a thick buttery graham cracker crust.
Key Lime Pie Cake
This is a totally delish dessert made with layers of graham cracker cake to mimic the graham cracker crust on a key lime pie. It's filled with the brightest key lime frosting that's so light and fluffy, perfect for summertime baking!
Key Lime Pie Sandwich Cookies
When your favorite pie shapeshifts into a sandwich cookie, you don't resist. These key lime pie-inspired homemade sandwich cookies are to pie for! These soft graham cookies are tender, chewy, and filled with key lime buttercream frosting.
Key Lime Pie Dip
If you have a bowl and something to use as a whisk, you can make this easy-peasy key lime pie dessert dip. It needs only three ingredients and tastes just like the real deal. Get those graham crackers ready for dipping!
Key Lime Pie Truffles
Rich and melt-in-your-mouth key lime truffles are the perfect poppable treat. These taste like homemade key lime pie in bite-sized form, made with white chocolate, key lime frosting, and real key lime zest, rolled in crushed graham crackers.
Key Lime Pie Ice Cream Sandwiches
Make your own key lime ice cream (no ice cream maker needed!) and turn it into these delicious key lime-flavored ice cream sandwiches. Crunchy, creamy, and zesty – it's the perfect easy summer dessert with a fresh hit of bright lime.
Key Lime Fudge Bars
This recipe for key lime fudge should come with a warning because you'll want to devour these delicious, citrusy squares in one sitting! These have all the flavors of key lime pie swirled into an easy homemade fudge recipe, complete with a graham cracker crust.
Key Lime Meltaway Shortbread
These citrusy shortbread cookies are called meltaways for a reason: they literally melt away in your mouth. Fresh and zesty key lime juice gives this cookie recipe a bright summery flavor.
Key Lime Whoopie Pies
Key lime whoopie pies are a handheld version of key lime pie that's seriously scrumptious and so easy. Made with light key lime cream cheese frosting sandwiched between soft and fluffy cake mix cookies filled with graham cracker crumbs.
I can't wait to zest things up with these mouthwatering key lime recipes this summer! Check out my recipe finder for more easy desserts and recipes made with your favorite ingredients.
PIN for later: