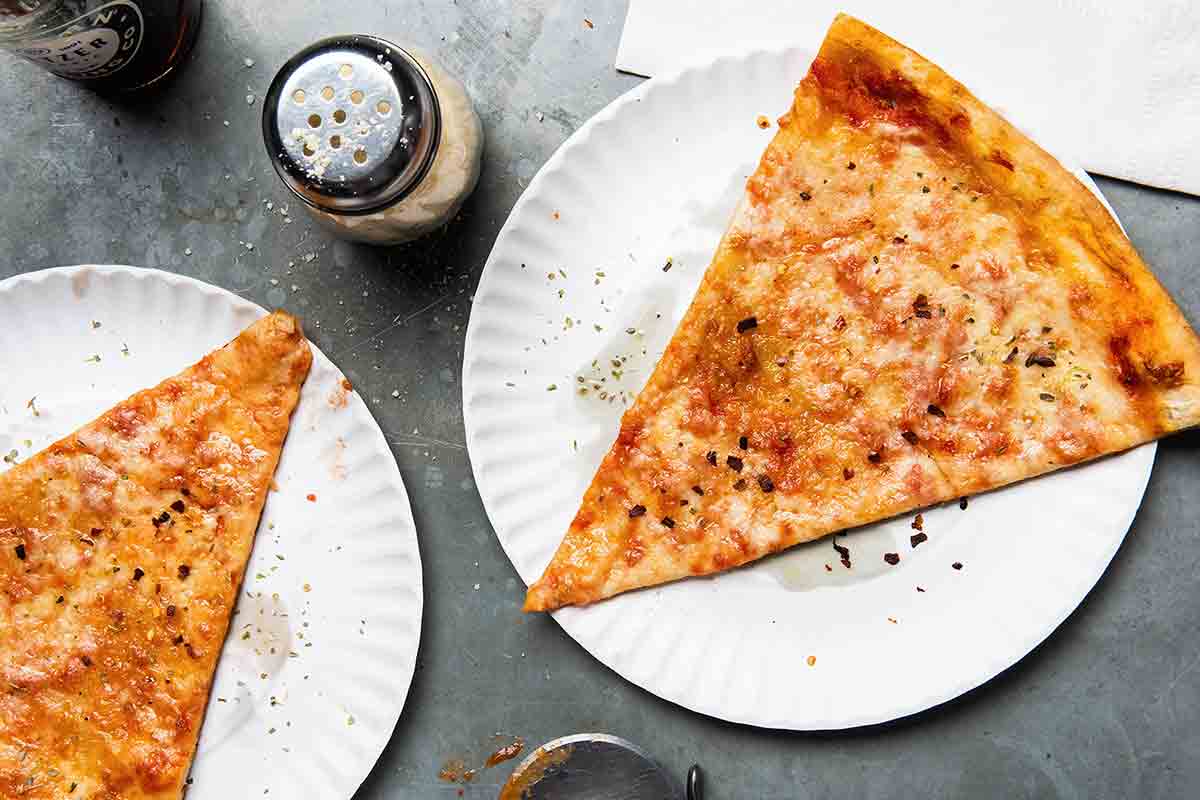 This New York-style pizza is the famous real deal with its homemade dough that makes a thin and crispy edge but a soft and foldable middle, a quick homemade tomato sauce, and mozzarella cheese. Toppings are optional. Here's how to make it at home.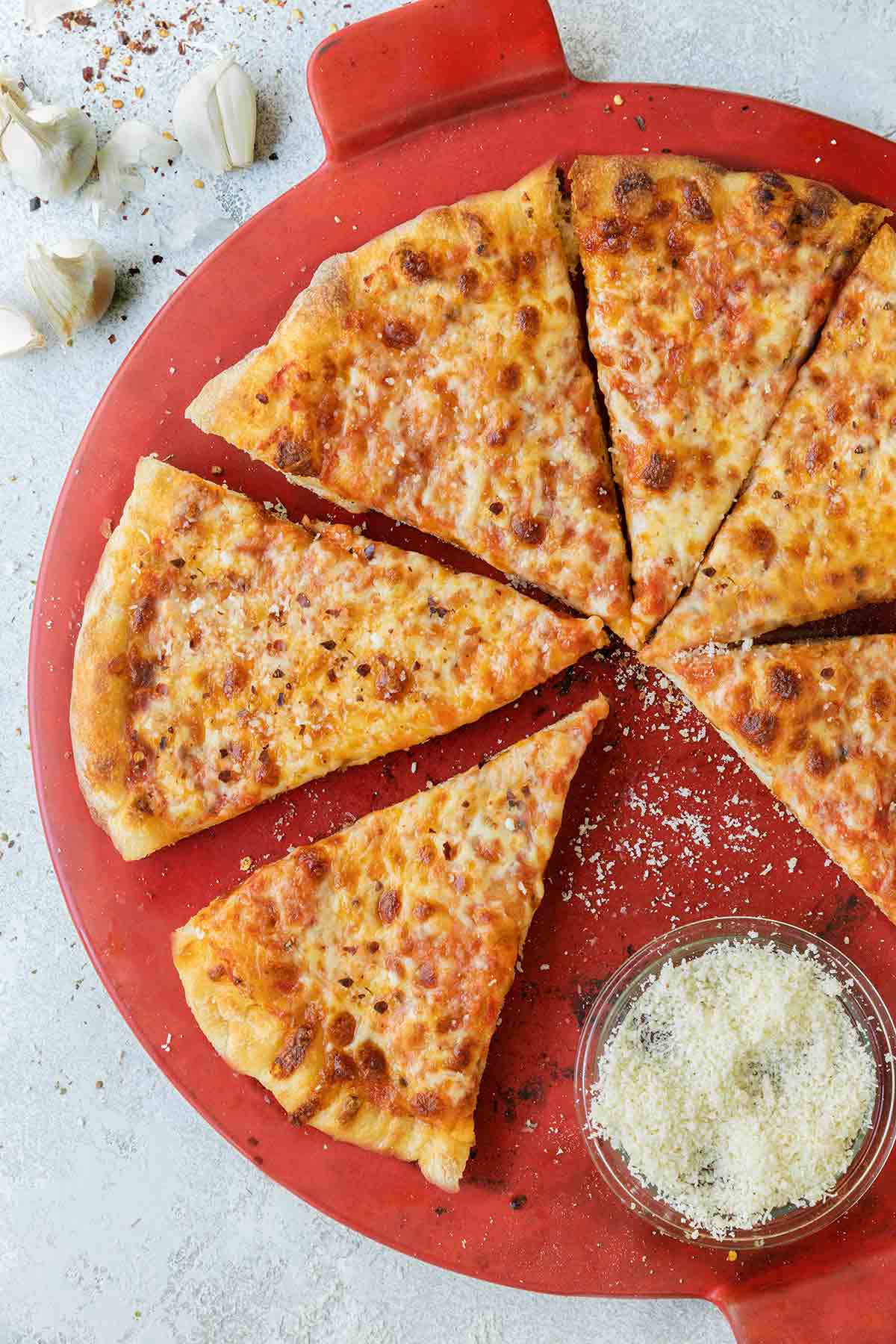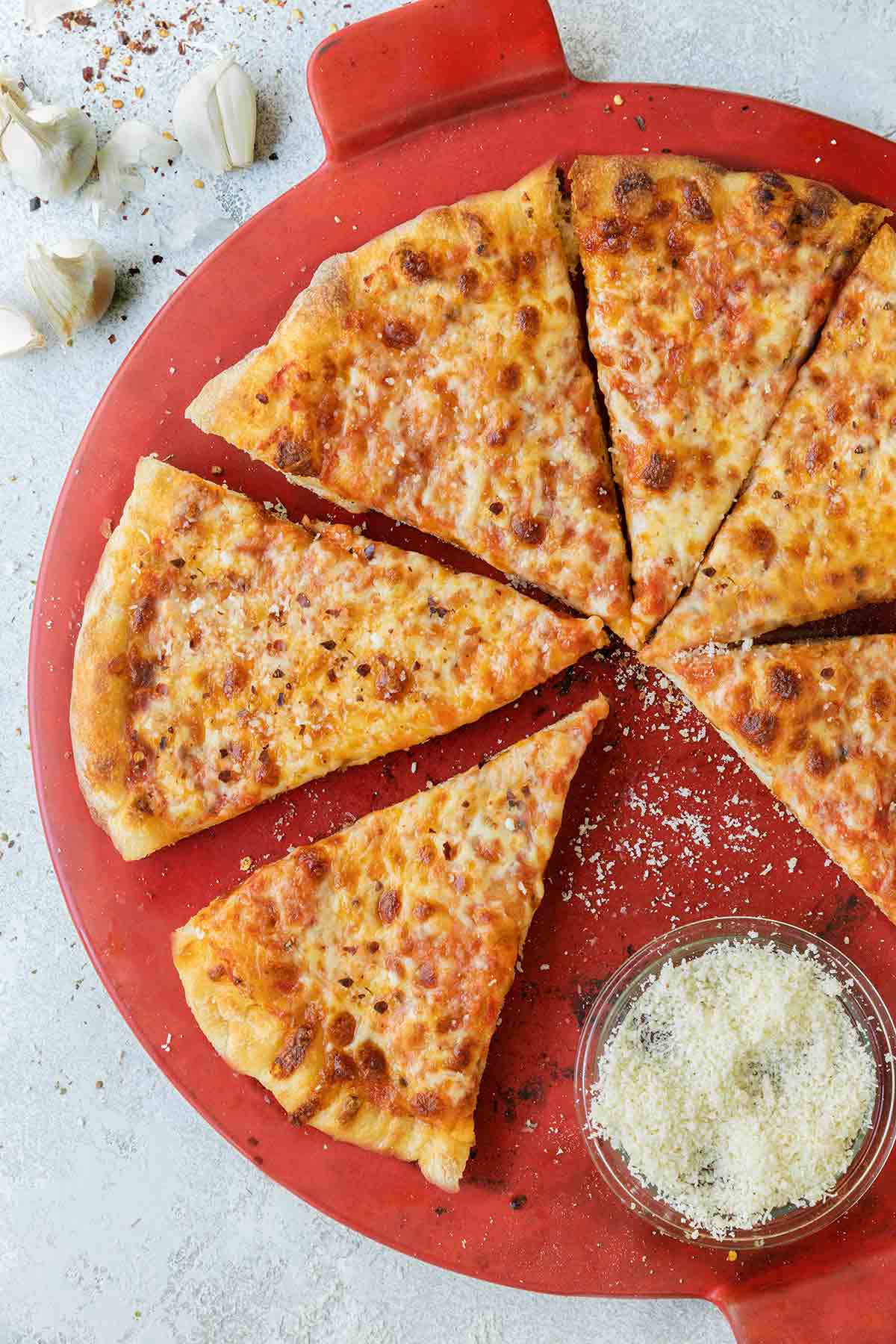 Adapted from Andrew Rea | Binging with Babish | Houghton Mifflin Harcourt, 2019
Authentic New York-style pizza isn't exactly easy to find outside of the city. This recipe, however, exceeds expectations.
The overnight New York pizza dough is easy to make—and stretch!—and turns out crispy edges with the characteristic soft, foldable middle.
The sauce is amazing and so wicked easy to make. Seriously, it took all of a minute to whiz it up in a food processor. No cooking, no simmering, no fuss.
Cheese? Of course, there's cheese. But none of that fresh coddled artisan mozzarella here. Classic New York-style pizza calls for one cheese and one cheese only: shredded mozz.
You can use store-bought dough if you don't want to wait overnight to make the dough from scratch.