This easy baked lemon raspberry cheesecake from Jamie Oliver uses a skillet and a food processor and requires less than 30 minutes of effort. The result? An incredibly creamy raspberry and lemon cheesecake with a sweet cookie crust.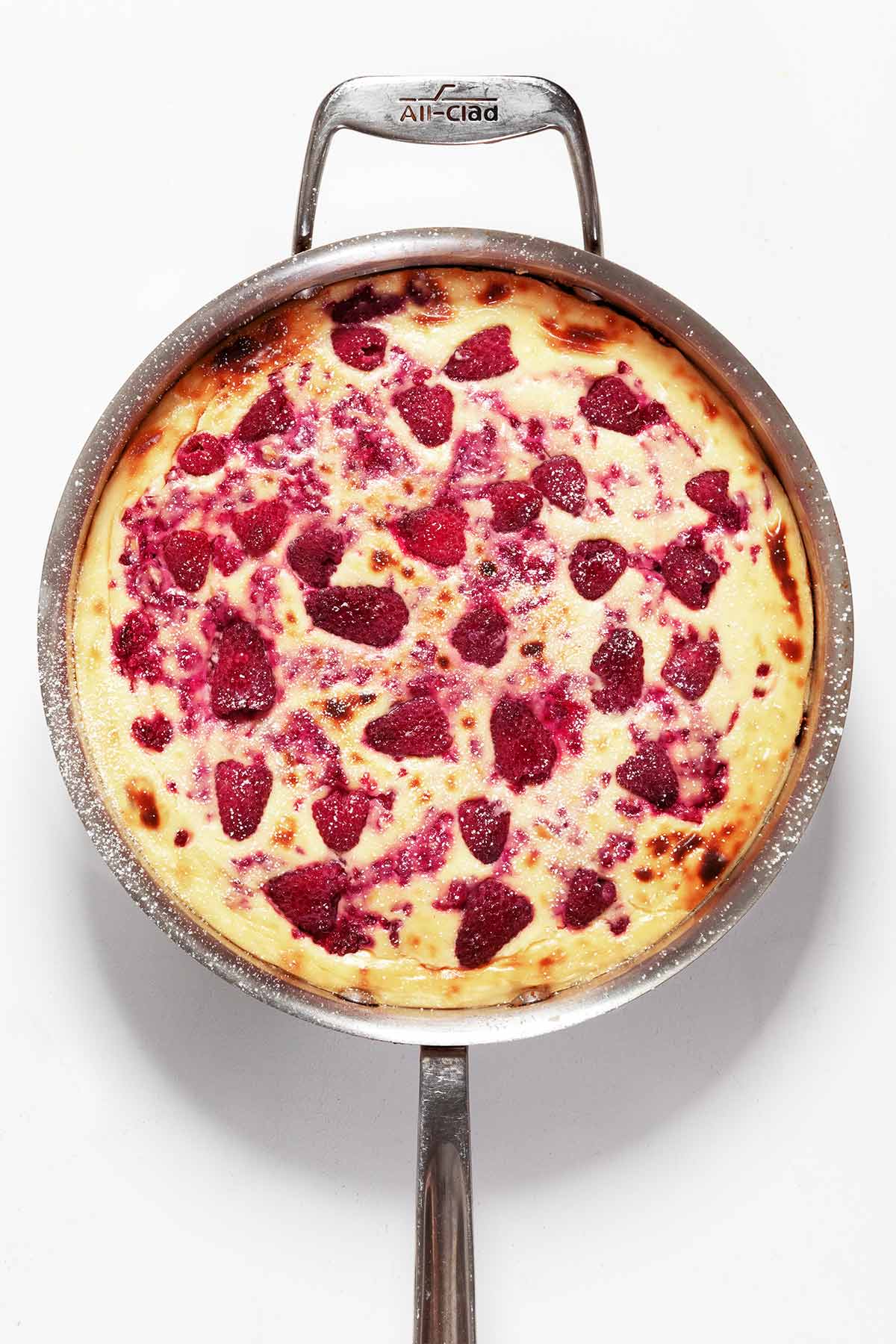 Oh, lemon raspberry cheesecake, how do I love thee? Let me enumerate the ways.
First, no more foil-wrapped, leaky springform pans. Second, wave goodbye to fault-line cracks on top. Third, the subtle flavor. This cheesecake isn't overly sweet, so the lemon shines through, and the tart-y raspberries wink with just the right amount of sass. Fourth, ditch the graham crackers! This recipe calls for the darlings of airlines everywhere, Biscoff cookies.
But the BIG reason this is a keeper is the whole shebang is made in one pan. Just ONE pan–hence the title of the book this comes from: Jamie Oliver's One. (Yes, there's a food processor involved, but I'm ignoring that fact.)
Not a raspberry fan? No problem, truly. This cheesecake can handle blueberries, blackberries, strawberries, you name it.