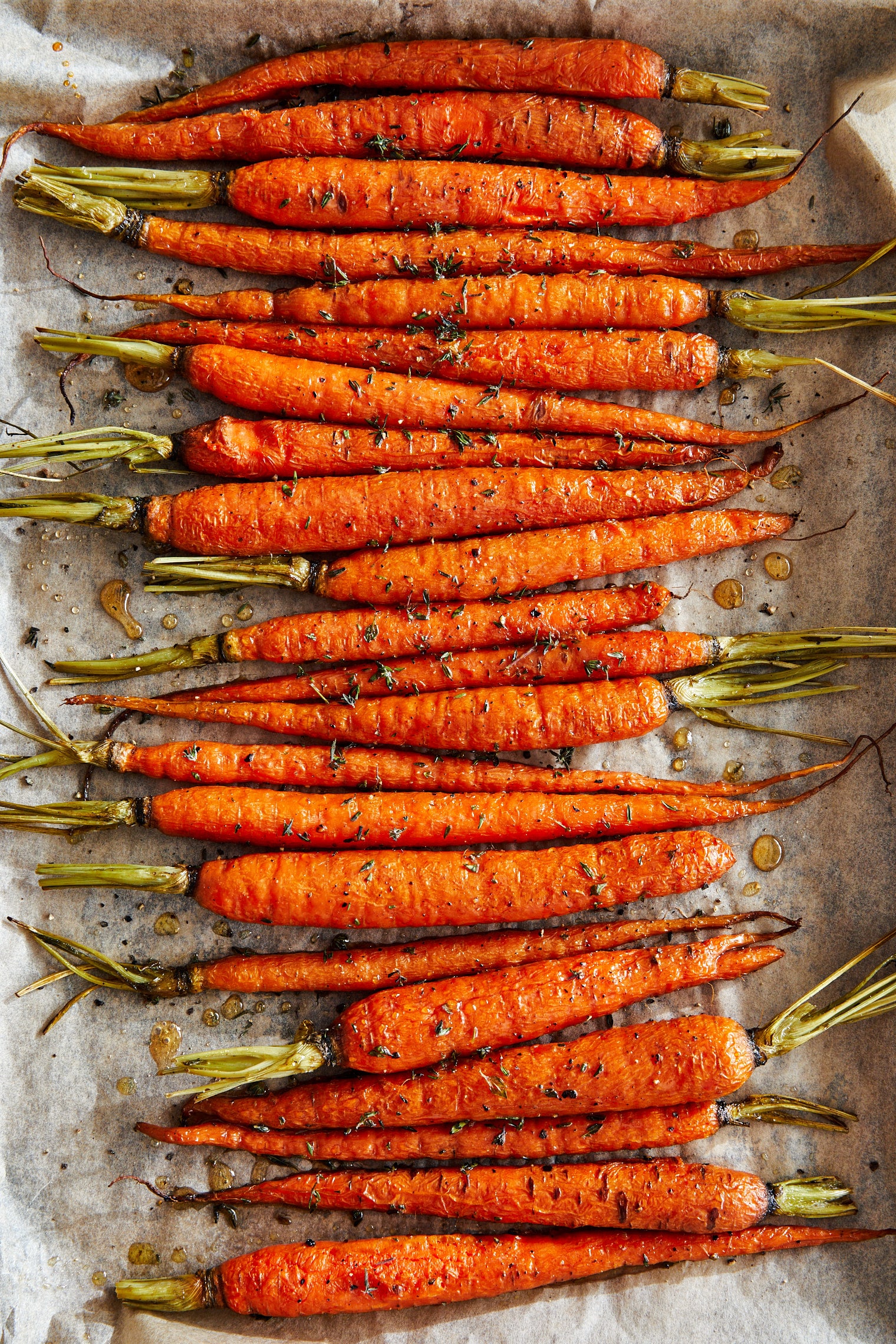 This post may contain affiliate links. Please see our privacy policy for details.

Honey glazed carrots roasted to perfection, tossed in butter + fresh herbs. The easiest (and tastiest) side dish to any meal!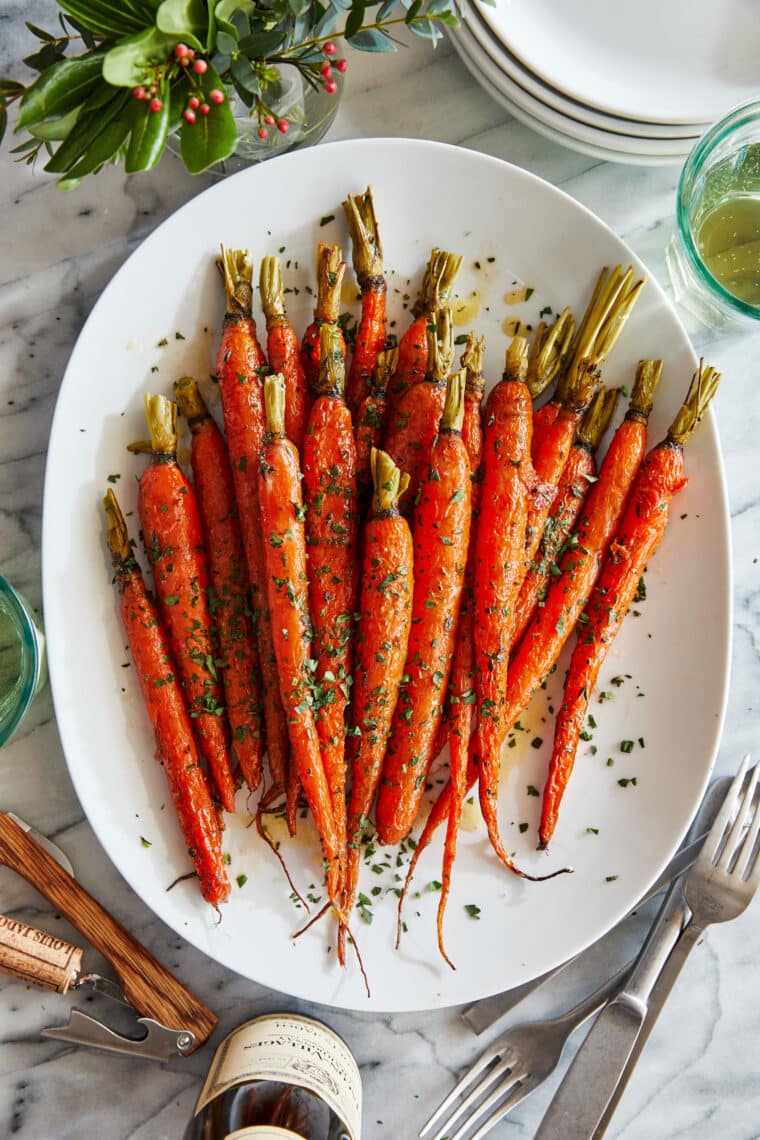 This has been my go-to side dish for weeks now, and they will definitely be making an appearance in our Easter spread. It's quick, it's easy, and it's oh-so-buttery with the lightest honey glaze.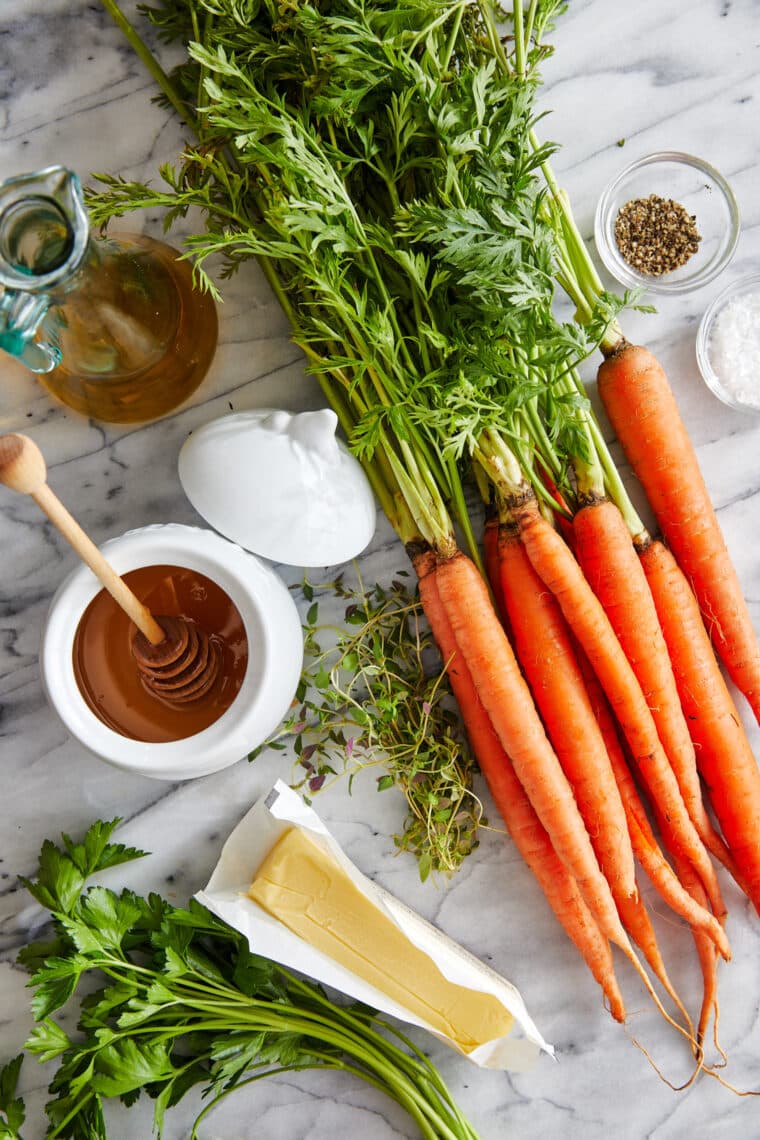 It truly is the most perfect side dish to any meal – to any dinner or any holiday gathering. And it's not heavy at all. Nope, it's simply perfection.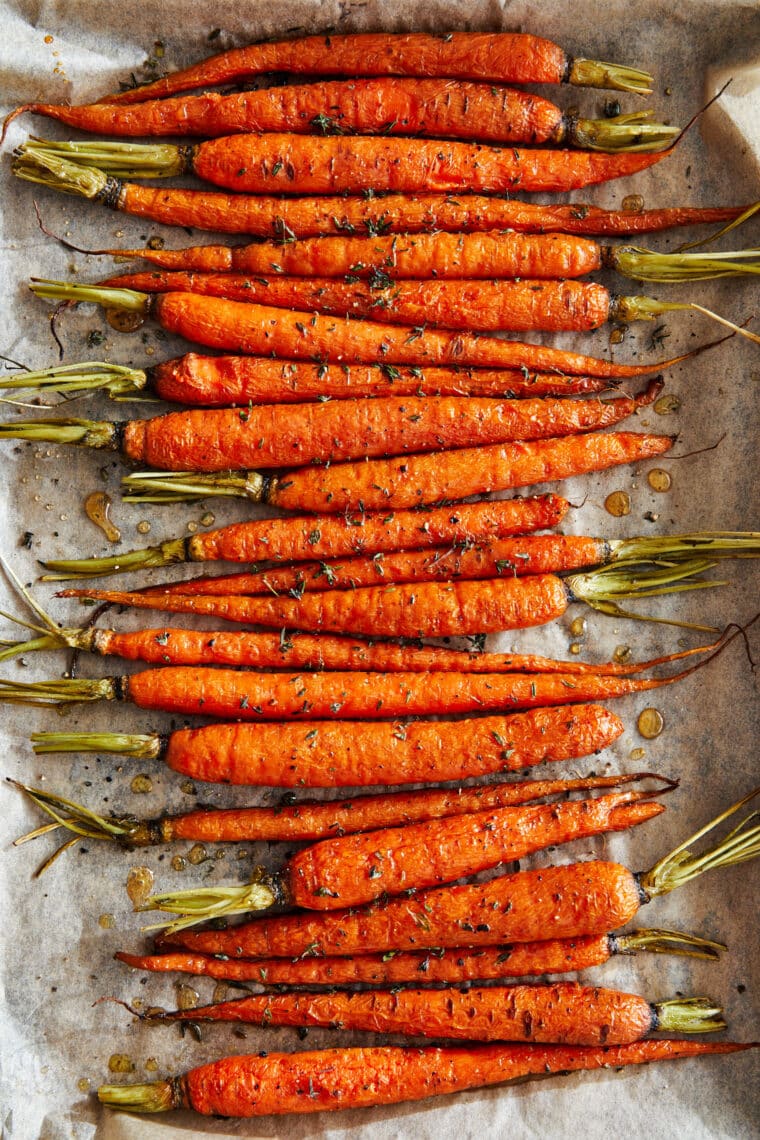 You can keep the carrots whole or slice them to your liking. You can also add other fresh herbs, like dill or rosemary. You simply can't go wrong here. You just can't.
2 pounds medium carrots, scrubbed
1 ½ tablespoons olive oil
Kosher salt and freshly ground black pepper, to taste
2 tablespoons honey
2 teaspoons chopped fresh thyme leaves
2 tablespoons chopped fresh parsley leaves
1 ½ tablespoons unsalted butter, cubed
Preheat oven to 425 degrees F. Line a baking sheet with parchment paper.

Place carrots in a single layer onto the prepared baking sheet. Add olive oil; season with salt and pepper, to taste. Gently toss to combine.

Place into oven and bake for 20-25 minutes, or until almost fork tender.

Stir in honey and thyme. Place into oven and bake until tender, an additional 5 minutes.

Remove from oven. Stir in parsley and butter until melted, about 1-2 minutes; season with salt and pepper, to taste.

Serve warm.