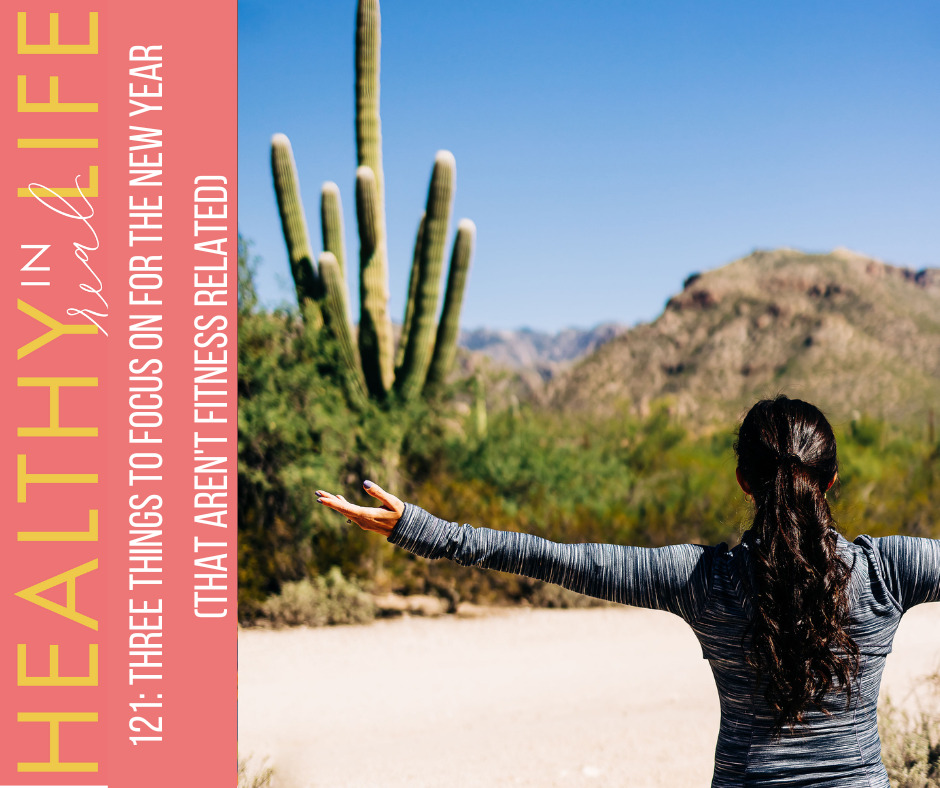 This podcast episode is sponsored by Nutrisense! I've been a huge fan of Nutrisense for over a year and recently wore another CGM during the holidays. If you'd like to join me and get insight to your habits, your body, and make some healthy changes, sign up here. Use this link and the promo code TFP (stands for The Fitnessista Podcast) to get $30 off and 1 month of free dietitian support.
First podcast episode of the New Year is heeeeere! Today I'm sharing three things you can focus on in 2023 that have nothing to do with exercise or fitness. Share this episode with someone you love, and if it resonates with you, please let me know what you'll be doing first over on Instagram!
Resources from this episode:
Taking Charge of Your Fertility
Fertility Awareness Method and Getting Off Birth Control
How to eat for your menstrual cycle
Tips for New Years goals and resolutions
Check the quality of your tap water here
Have you been wanting to try Nutrisense? Now is your chance! I've been using this tool on and off for a year, after I found out that my fasting glucose was borderline high. It's enabled me to make simple changes in my routine, and learn more about how my body responds to certain foods, stressors, and habits.
Your blood sugar levels can significantly impact how your body feels and functions, and Nutrisense helps you analyze in real-time how your body responds to exercise, stress, and sleep. It's so empowering to be able to see how your body is responding, and make changes as you go. I also like to wear a Nutrisense CGM every couple of months as a reminder to focus on the habits that help me sleep, function, and perform at my optimal level.
Check out Nutrisense here and use the code TFP for $30 off and 1 month of free dietitian support! The dietitian support is invaluable and helps you assess your data, make changes, and run experiments.
Thank you so much for listening and for all of your support with the podcast! Please be sure to subscribe, and leave a rating or review if you enjoyed this episode. If you leave a rating, head to this page and you'll get a little "thank you" gift from me to you.