No longer just a fancy, imported delicacy (ah, chèvre!), this versatile ingredient has immigrated to the dairy aisle of your local supermarket. It's smooth, creamy, and flavorful–without the fat and calories you typically find in similar spreadable cow's-milk cheeses. We used one (4-ounce) log in each of these recipes.
1
lb.

bowtie pasta
2
lb.

ripe tomatoes
3

green onions
1/4
c.

chopped kalamata olives
1
tbsp.

olive brine
3/4
tsp.

salt
1/4
tsp.

Freshly ground black pepper
1

log goat cheese
In lg. saucepot of salted boiling water, cook 1 lb. bowtie pasta as label directs. Drain well; return to pot.
Meanwhile, in lg. bowl, toss 2 lbs. chopped ripe tomatoes, 3 sliced green onions, 1/4 cup chopped Kalamata olives, 1 Tbsp. olive brine, 3/4 tsp. salt, and 1/4 tsp. freshly ground black pepper.
Toss with pasta; let stand 10 minutes, tossing twice. Stir in crumbled cheese.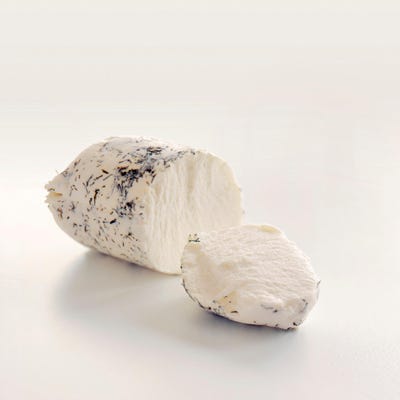 Leigh Beisch Photography / Stock
This content is created and maintained by a third party, and imported onto this page to help users provide their email addresses. You may be able to find more information about this and similar content at piano.io