You don't have to tackle prickly globe artichokes to get to the delicious hearts–just pop open a can (or jar). Their silky texture and slight tang add a rich freshness to, well, just about everything.
1
lb.

pizza dough
1
c.

ricotta cheese
1

can artichoke hearts
1 1/2
c.

shredded fontina cheese
1/4
c.

thinly sliced basil leaves
Preheat oven to 475 degrees F. Onto 16″ by 12″ cookie sheet, pat pizza dough to edges. Bake 10 minutes or until golden.
Spread ricotta over dough; top with artichokes, Fontina cheese, and basil. Bake 10 to 12 minutes or until cheese melts.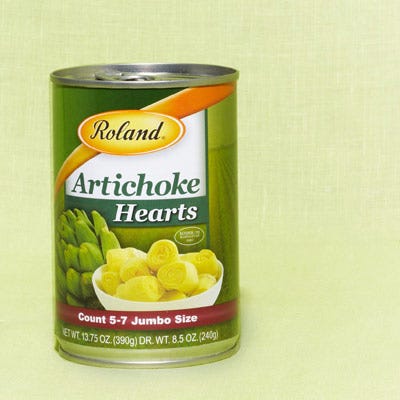 J Muckle/Studio D
This content is created and maintained by a third party, and imported onto this page to help users provide their email addresses. You may be able to find more information about this and similar content at piano.io