Dried fruit and nuts are a classic snack combination, and warming the mixture first brings out their natural flavors and sweetness.
2
c.

assorted dried fruit, such as apricots (slivered), raisins, cranberries, or cherries
2
c.

salted nuts, such as peanuts, almonds, or mixed
In a medium airtight container, combine fruit and nuts. To store, keep at room temperature, up to 1 month.
Preheat oven or toaster-oven to 350. For 1 serving: Spread 1/3 cup mixture on a small rimmed baking sheet; bake until warm, about 5 minutes. Serve.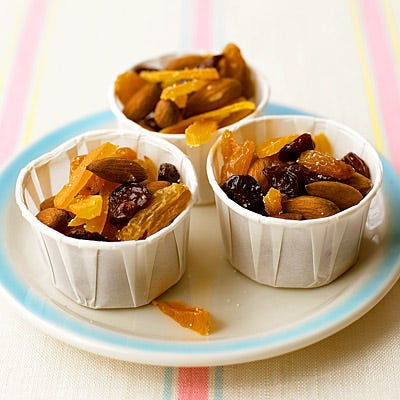 Courtesy of Martha Stewart
This content is created and maintained by a third party, and imported onto this page to help users provide their email addresses. You may be able to find more information about this and similar content at piano.io