Better snacks, plus a fruit salad recipe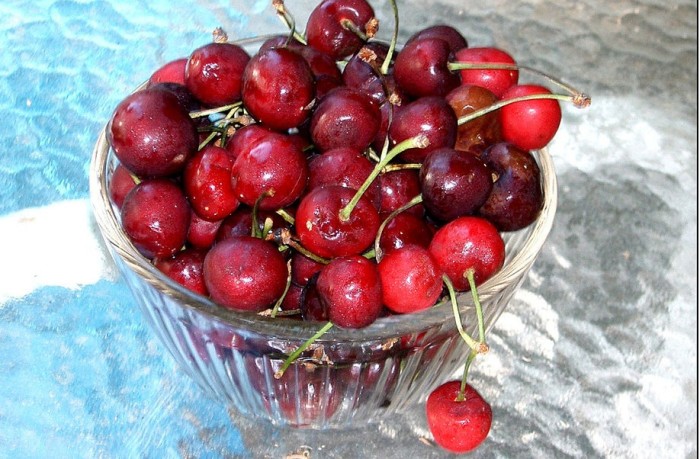 Snacking can be a purely indulgent activity, and it usually happens when we want to satisfy a sweet or salt craving. Rarely is it something that will nourish the body. I am guilty of snacking purely for a quick salt injection, and let's not even talk about sugar. Let's just say that it's like a second mother, my attachment is so strong.
The funny part about being a food blogger and a chef is that I eat a lot more when I'm writing about food than when I'm cooking it. I usually need something crunchy and salty to get through the uninspired patches. I love potato chips — the salty and spicier the better — but after a while I realized I had to be a healthier vegan. I started looking to replace that habit, and I just don't do celery sticks.
One thing I started to look for is a way that I can satisfy the craving and balance that with getting some nutrition out of the snack. So I swapped out chips for peanuts, giving me protein. Carrots and hummus were added for more crunch and flavor. Now that summer is upon us there is a whole world of seasonal snack food only at its best during this time of year.
Watermelon
I keep a watermelon around. It's great for a fat-free, vitamin-rich (high in A and C) late-night snack. It gives you hydration and keeps you quite… regular.
Mango
The amazing fruit is also packed with vitamins A and C and everyone's favorite, fiber. I use mangoes as a great addition to salads, and as a quick salsa with some lime, cilantro, cucumber, onion, and garlic.
Cherries
These are great little snacks: refreshing, filling, and combats that sweet tooth. When I eat them, I am always taken back to the cherries that we used to pick off the cherry tree in our yard in Washington state. Rainier cherries are my favorite.
Blueberries
Aka the "American super food," they hold a similar mineral content to the açai berry, but minus the jet fuel from South America. Putting cherries in a fruit salad requires some prep work and concentration. But if you are up for such task, Go forth and snack!
The Ultimate Summer Fruit Salad
1 cup watermelon, large dice
1 cup mango, large dice
½ cup blueberries
½ cup cherries, pitted
¼ cup candied ginger, small dice
1 cup orange juice
Combine all fruits and ginger into a mixing bowl
Add orange juice
Mix well, allow to set for 15 minutes, and enjoy best cold