RECIPE: Za'atar Lamb Chops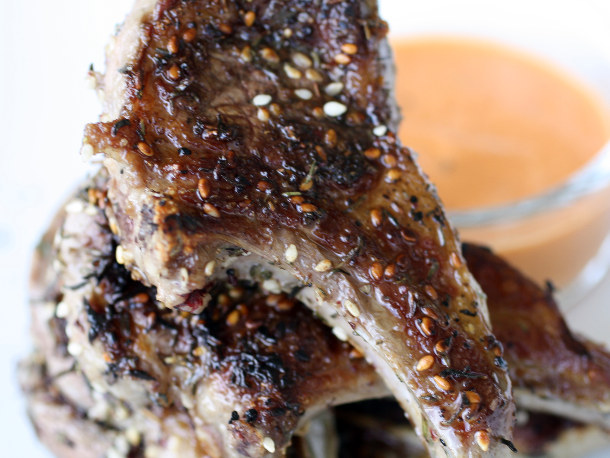 Za'atar Lamb Chops
In the two weeks prior to this installment, I have made za'atarfeel extremely out of place. I placed it where it did not belong, on salmon skewers and in fried chicken. I am sure it was most uncomfortable, and extremely cross with me. Even if it was delicious.
This week, I wanted to placate za'atar with a slightly more traditional treatment. I was getting up to speed on Mad Men this week, and I was struck by Betty Draper's "Around the World" dinner party, where every dish came from a new, far-flung location, starting in Spain, with gazpacho. Today, our dinner party starts in the Middle East, with succulent lamb, so typically paired with the region, highly seasoned with za'atar and olive oil and grilled, just three minutes per side, until the sumac and thyme and sesame are charred to a gorgeous smoking black and their perfumes violate the meat and seep into its very core while crusting the outside. So simple and fast, no one will believe you just transported them halfway around the world. I do love the unexpected, but sometimes the traditional can be just as delightful.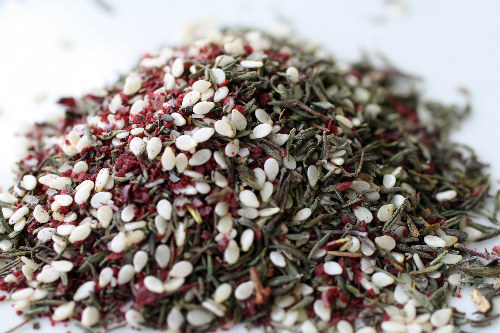 Za'atar
Za'atar Lamb Chops
serves 2 to start
.6 pounds lamb chops (about 4)
1 1/2 tablespoons za'atar
Olive oil for drizzling
Heat a grill pan on medium-high to high.
Dredge the lamb in the za'atar, and drizzle with olive oil.  Sear the lamb chops 3 minutes per side.  Serve with the spicy, creamy dipping sauce.
1/4 cup plain yogurt
1 tablespoon harissa (very spicy, alter to your liking)
1 teaspoon honey
Whisk to combine
print this recipe