Mincemeat and Granny Smith apples make this pie as delightfully golden as the childhood memories we associate with it. To save time, use store-bought dough to speed preparation.
375
1
tbsp.

crystallized ginger
1
tbsp.

sugar
2
c.

mincemeat (such as Borden Nonesuch)
1/4
c.

brandy
2

2 Granny Smith apples
2

quinces
1
c.

walnuts
1
c.

golden raisins
2

oranges
1

lemon
2

2 piecrusts (for top and bottom crusts)
1

large egg
Prepare the filling: In a small food processor, combine the crystallized ginger and the sugar. Process until mixture is finely chopped. Set aside. Place the mincemeat, brandy, apples, quinces, walnuts, raisins, and orange zest and juice in a large saucepan and bring to a simmer. Continue to cook over medium-low heat, covered, until the fruit is tender — about 30 minutes. Stir in the lemon zest and juice. Let cool to room temperature.
Make the pie: Heat oven to 375 degrees F. Roll half the piecrust dough to a 10-inch round and fit into a 9-inch pie tin. Fill the pie shell with the quince mixture. Roll the remaining piecrust dough to a 10-inch round. Use decorative cookie cutters to make cutout patterns. Place the top crust over the pie and crimp the edges to seal. Add 2 teaspoons water to the egg and brush the edges of the crust and the surface with egg wash. Sprinkle the egg-washed piecrust with some of the reserved ginger-sugar mixture. Transfer the cutout pieces of piecrust to a cookie sheet, brush with some egg wash, and sprinkle with the rest of the ginger-sugar. Bake until just golden — about 12 minutes. Bake the pie until the top is golden and filling is bubbling — 35 to 45 minutes. Decorate the pie with the cutout pastry pieces. Serve warm.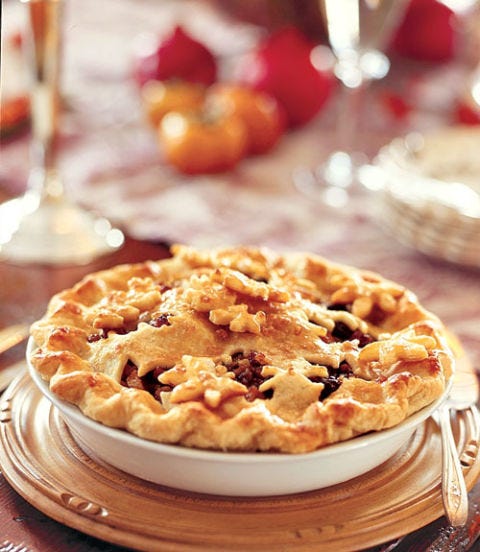 Keller & Keller
This content is created and maintained by a third party, and imported onto this page to help users provide their email addresses. You may be able to find more information about this and similar content at piano.io