These are like soooo good, brah.
Yields:

4
Prep Time:

0

hours

20

mins


Total Time:

0

hours

20

mins


1
lb.


ground chicken
1
avocado, mashed
1/3
c.


bread crumbs
1
clove garlic, minced
1
tbsp.


parsley, finely chopped
1
tsp.


crushed red pepper flakes
kosher salt
Freshly ground black pepper
1
tsp.


vegetable oil
Burger buns, for serving
Lettuce, for serving
Sliced tomato, for serving
Sliced red onion, for serving
In a large bowl, combine chicken with avocado, bread crumbs, garlic, parsley and red pepper flakes. Stir well to combine and season with salt and pepper. Form the mixture into 4 patties.
In a large skillet over medium-high heat, heat vegetable oil. Place patties in the skillet and cook until golden brown on one side, 4 to 5 minutes.
Flip the patties, and cook another 3 to 5 minutes until cooked through, or until a thermometer inserted into the middle of the burger reads 165°.
Serve on a bun with lettuce, tomato and onion.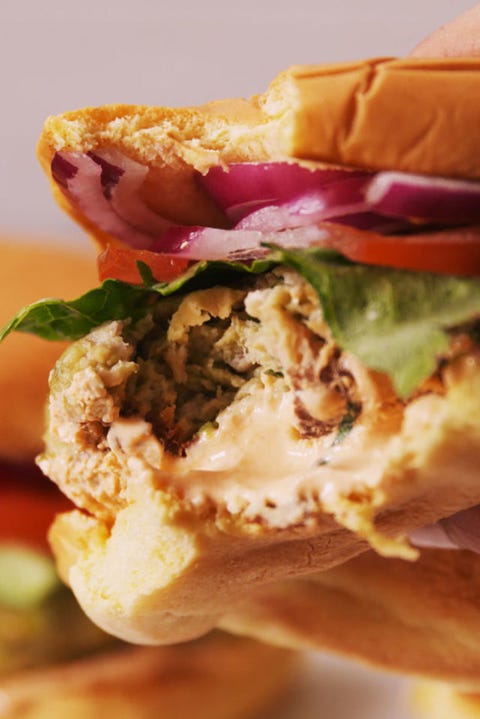 John Komar
Lena Abraham
Senior Food Editor
Lena Abraham is the Senior Food Editor at Delish, where she develops and styles recipes for video and photo, and also stays on top of current food trends.
This content is created and maintained by a third party, and imported onto this page to help users provide their email addresses. You may be able to find more information about this and similar content at piano.io